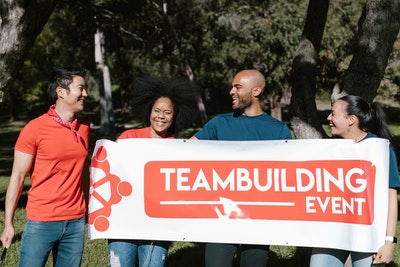 In a world where employees are increasingly working from home, what is the effect of this type of working culture on employee leadership training?
We have been told that "remote work" is a great way for employees to be more productive and work from anywhere, yet, there are many issues that remote work does not solve.
In a remote-centered world, training is just as important as it has always been. To address the problem, there are several ways that companies can change to help employees become more productive.
Corporate training is becoming more important as an HR function, as employees now live their lives with phones, tablets, and personal computers with far greater autonomy.
They are also now more mobile, with extra employees working remotely, moving throughout the world, or taking short-term assignments. Companies are relying more on their training programs to provide employees with the skills they need to maintain the remote-centered culture.
More companies are relying heavily on remote-based training to support their employees, but over the past decade, not many have looked at ways to make the experience more effective.
Traditional in-person training in an office can help build an employee's skills in a brief time, but in recent years, in-person training has become increasingly hands-off. Employees are expected to learn the same way when they are in various locations. As a result, employees are not getting the most out of their training because they are not getting the support they need.
Companies like Google, Salesforce, Zappos, and many others are moving their entire enterprise to the cloud, meaning quite a few of their employees are working remotely.
Those employees, in turn, require better training to be productive. However, in most cases, companies struggle to find ways to train employees in a remote environment.
1. Invest in the right remote employee training tools
Training your employees in leadership skills is beneficial for your business. While it can be challenging, especially when collaborating with remote employees, there are many benefits to taking the time to school them on your business practices, data, work style, and more, relative to this type of work. This can lead to higher morale, retention, and productivity, but hiring a trainer can be an expensive process.
Remote employees are a key component of any successful organization. Without remote employees, companies would have to build a physical office for each of these people, which could be a costly and time-consuming undertaking.
It is a sad truth that countless amounts of companies do not realize this or take the time to know their remote employees.
2. Prioritize company culture
When you think about it, it makes sense to prioritize your company's culture. For one thing, it is good for your morale. When you feel a sense of belonging at work, you can elevate your performance.
When you feel a sense of ownership of a company, you are going to be more committed to your work and more likely to be successful.
For another, prioritizing company culture helps you attract the best talent. When you think about it, your job is to make your company succeed, and the best way to do that is to make it fun.
3. Be prepared
So, you have a job that involves being remotely based. You have a company that is hiring. Or you are a client yourself, and you are hiring. In all these situations, it is better to be as prepared as possible for the interview, as well as the job itself.
This means that you must have a plan and that you must have a checklist that you use to keep track of things.
We are moving further away from the traditional office landscape, where the work happens in the same place every day. Remote workers are becoming an increasingly important part of the workforce, but most are not well equipped to use the tools that are available to support the remote lifestyle.
It is not easy to train employees in a remote-centered world, especially when they are located on another continent. Today's employees must be always prepared for everything, but this often takes the form of reading the latest training manual or simply learning upon a new piece of software.
In the current climate, it is important to embrace leadership training that covers remote working as well as that inside work premises. We can be skilled in both types of management with the right outside or inside help and the use of software to achieve it.