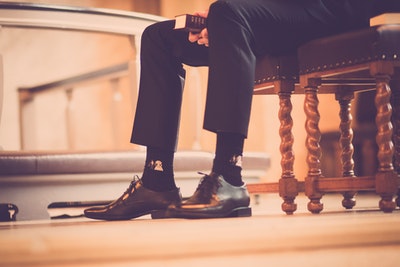 The Church is where devoted believers go to seek the face of the Lord, strengthen their faith and fellowship with other congregants.
Growth is an essential aspect of every church ministry.
In other words, as a leader in your church, you should always seek positive growth.
This has a lot to do with good management, figuring out innovative ways of spreading the Gospel, and winning more souls for Christ.
This article covers some of the key strategies you can leverage to grow your church ministry.
Come up with a solid mission statement
As a church ministry, the best place to start is to craft a solid mission statement that outlines the path you need to follow for you to spread the word of God effectively.
Ensure that your mission statement is not vague and that all your activities and programs contribute to your mission's fulfillment.
Deal with small groups within the congregation
There are various groups within the Church, for instance, the children, the youth, the women, and the elderly.
Break the congregation into smaller groups to organize seminars, Bible study, and prayer sessions. Small groups inspire members to share their experiences with fellow believers who can relate to them.
Ensure you formulate Christian programs for the youth and the children so that they are brought up in the ways of the Lord and prepared for church leadership.
Select a financial advisor
Just like any organization, you will need to manage your funds well if you are to grow. You don't have to do it alone.
You can seek help from the right Christian financial advisors who will offer financial planning and investment consulting services.
It would help if you kept your finances in check to allocate appropriate funds towards building and development as well as doing good to members and the community.
Give back to the society
Any church ministry should have people at heart. So, give back to the community with impactful projects and programs.
For example, you can mobilize members to contribute and volunteer for nonprofit causes such as providing food and clothing to the homeless and elderly and visiting children's homes.
Join forces with neighboring churches
You can also organize benchmarking and exchange programs with churches near you so that you can draw inspiration and share ideas.
Instead of viewing them as competition, look at them as your brothers and sisters and ask how you can help each other spread the Gospel.
Promote your ministry on social media
We are in the digital era and your ministry can reach out to more people via social channels. So, create strategies to use social media to grow your Church and spread the word of God.
Create public events such as fundraisers or seminars and encourage your members to share their social media accounts. Ensure you consistently upload photos to the feed and introduce live streams for those who cannot physically attend the service.
Set up online platforms for offerings and donations
If you haven't already, it is also time to shift to tech solutions in payment processing.
After all, the number of people who carry around physical cash is diminishing. Therefore, it would be best to provide an online platform that will allow members to send their donations, tithes, and offerings straight from their mobile devices.
Final thoughts
Even as you deliberate on the strategies you could implement to grow your church ministry, ask God for wisdom and guidance.
It is easy to stray away from your vision and mission and focus on filling the aisles and building large structures. Remember that wherever two or three are gathered in his name, God will always be present!