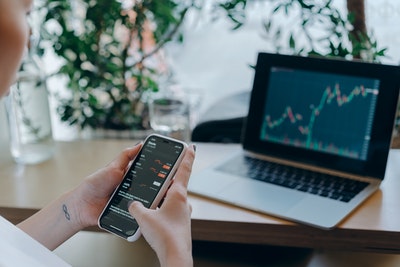 Banking emerged as an institution several centuries ago and then transformed into an online version of itself.
However, digital banking has innovated this establishment much deeper by redefining the internal systems in banking.
Moving on from traditional banking, where users visit these enterprises physically, digital banking ensures that financial facilities are delivered to you electronically.
It's a combination of mobile and online banking where every activity undertaken by customers is digitized. Since it's assumed digitally, many users have found digital banking a more appealing strategy to remain connected with the world financially.
Therefore, how can you find for yourself the best digital banking institution today?
Finding the best digital account for you
Our world currently thrives between two extremities, where some folks prefer conducting their financial transactions digitally. In contrast, others still visit their nearest branch. Some people don't have the know-how required to operate their bank accounts remotely.
Though we have learned from our pandemic-driven experiences that anything's possible electronically today. Since there are different options available to potential customers, you should determine where to open a digital account after thorough research.
The benefits of digital banking include involve accessing your account and regulating your finances with the swipe of your finger instead of paying your bills through a computer. You can conduct transactions whenever and wherever you wish without finding the nearest banking enterprise.
But there are certain disadvantages of internet banking as well, due to which it's essential to select a digital account where you're guaranteed complete security.
So, here's what you must consider before opening an account:
1. Banks in your pocket
The concept behind digital banking involves opening an account without even leaving your home. Therefore, it becomes essential for customers to compare different banking institutions and make sure they're choosing the most convenient enterprise. There are various comparison tools available online which allow you to compare different features.
Therefore, you can use the services of DigitalSupermarket to compare digital banking partners for making the right choice effectively. Read reviews about different banking institutions and choose the one that seems "digital" enough to you, convenient, and affordable.
2. Ensure its FDIC-insured
American banking institutions must be FDIC-insured. In other words, they contain insurances issued by the Federal Deposit Insurance Corporation for depositors. It ascertains that your money remains protected even if the enterprise collapses.
So, don't forget to explore if the FDIC has insured your digital banking partner. Some scammers display the FDIC logo for defrauding hapless people. That's why you should visit the agency's website for authenticating the institution being insured.
3. It Gives You Complete Control
In digital banking, you should be allowed to pay how you wish and when you wish! When you face an emergency, your bank must offer various payment methods.
Some banks – therefore – provide a virtual wallet. In contrast, others allow you to pay via QR codes generated on your smartphone screen. A customer creates a digital account to enjoy complete control over its several useful features.
So, the more convenience an online account produces, the more lucrative it gets for potential customers.
4. Don't compromise on security
Don't choose a banking enterprise with substandard security measures.
Check its security record for making sure they're offering optimal protection to their customers. For instance, these banks must demand two-factor authentication if you're attempting to access your account from another device.
It shows that your digital banking partner does care about your account's safety. Considering proper security checks for consumer passwords will demonstrate your bank's commitment to excellence.
5. Available for you 24/7
It's heartwarming to learn that almost 90% of American customers are satisfied with their banks as a pandemic wreaks havoc. Consumers expect permanent availability from their banking enterprises, especially when conducting business online and probably in different locations.
Virtual banks – therefore – should operate all the time in many time zones. So, if a digital banking franchise only serves American work hours, you should probably keep looking for more online options.
6. Providing international capabilities
Digital banking isn't convenient unless it contains international capabilities. Many institutions offer restricted global features.
So, choose an enterprise providing seamless worldwide transactions with reliable cross-border payment partners. It'll enable consumers to receive money without borders being obstacles for them.
Many customers opting for internet banking believe international capabilities are a must-have for banks, thereby helping them connect with the entire world virtually.
7. Look for remote services
In digital banking, you don't have to depot checks traditionally by visiting your nearest branch. Banks have introduced the concept of remote capture, in which you either scan the check or take a picture with your smartphone.
These services make internet banking worthwhile! So, if your bank's offering remote services, then it's an incentive for you to consider opening an account. This method isn't just quicker, but it also adds to a customer's convenience while keeping their account properly.
8. Sending notifications constantly
You shouldn't become a customer when the bank doesn't promise to send notifications for all your transactions punctually.
It's essential to be notified via messages whenever a transaction is made. It'll help you stay vigilant about the account activity. Some banks offer card freezing where you can "freeze" your account to prevent transactions from taking place.
It's an anti-theft measure to make sure no illegal activities are going on. At the same time, you've frozen your account until you decide to reverse.
9. Multiple currency management
Finally, another feature that shows whether you've found the right account for you involves multi-currency management.
Many business organizations have global trade relations, so they want banks to offer a flexible currency conversion at affordable rates. It enables business owners to send money to foreign accounts or receive payments without worrying about conversion rates.
That's what consumers expect from digital banking institutions today, i.e., convenience and effectiveness.
Conclusion
Internet banking hasn't remained luxury anymore. Living in this heavily digitized world, people consider online banking a must-have to conduct financial transactions successfully. It's estimated that 2.5 billion consumers are using banking facilities digitally worldwide today.
At the same time, half of the world's population will switch to digital banking by 2026! So, how do you choose the perfect online/digital bank account for your financial requirements? Choose an FDIC-insured institution with a pitch-perfect security record.
Ensure that this establishment offers certain customer service and whether they allow consumers to deposit checks remotely. These incentives make digital banking more practical and convenient for customers.