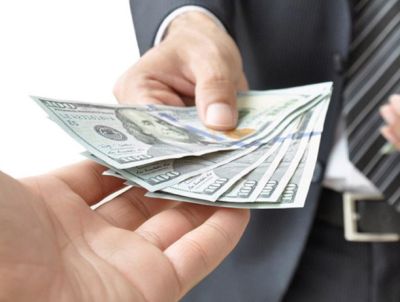 Should you borrow money?
Yes, you should if it is for the right reasons and you are capable enough to pay back before or when payment is due.
There are many talks about how borrowing comes with disadvantages and sometimes this is exaggerated.
We are not saying there are no disadvantages. We are only saying that the advantages are not preached as much as the disadvantages.
If you are wondering if there are benefits to borrowing money for the right reason, here is one. Getting funds this way can benefit you if you operate in a sector that experiences value appreciation faster than you can imagine.
The real estate market is an example. Property investment is capital intensive and the values of the properties often appreciate quickly. So, you would need to use money lending service providers to meet up the demands of the market.
This is the best way to approach this market and several others if you cannot pay all by yourself. For more information on the advantages as well as disadvantages of borrowing, you can visit: https://yourbusiness.azcentral.com/advantages-disadvantages-borrowing-money-bank-1314.html
If you must borrow for any reason, it is equally important that you get your funds from the right lending service provider. This means you need to understand the key qualities of a good lending system.
You do not have to worry if you are in the dark concerning this. The reason is that this article will discuss this subject. All you need to do is continue reading and pay rapt attention as you do so.
How You Can Tell a Good Money Lending Platform
Listed and explained below are some of the qualities a good money lending platform should be able to offer:
1. Client Security
This is very important especially now that digital technology has become the order of the day in the financial sector. As things are, you do not need to walk physically into the bank or any financial institution to have access to personal loans.
You can do that online except if you need to be physically present. Whether offline or online, the lending service should be able to guarantee that your sensitive data is safe with them.
This is because of the increasing rate of cybercrime as hackers are more eager to get hold of these details for the wrong reasons. So, the lender needs to be able to guarantee that your sensitive information with them will be safe.
Some of these details include your social security number, driver's license, and address.
2. Quick Access to Funds
Getting a personal loan in this day and age is not supposed to be a difficult task and a good lending platform understands this. This is especially because of the ease digital technology affords us.
For instance, the lender can quickly determine how creditworthy you are and disburse the funds quickly. We are talking about as soon as 12 hours and a little more in some situations.
So, you are advised to stay away from options that drag things unnecessarily. If you are interested in knowing how long it takes before loans are granted, you can check here.
3. Overall Ease in Getting Funds
We did explain that getting a personal loan should not take too long. That remains the truth but there is more to getting your borrowed funds easily.
For instance, the right service provider will not ask for unnecessary documents. This is especially true if you are very much documented in the database of a known system. They can get other details from there.
However, these lending services need to ascertain that you are creditworthy. As long as this is the case, there should be overall ease getting a personal loan from them.
4. Considerate Interest Rate
Money lending service providers are expected to attach (nominal and effective) interest rates to the funds they lend. After all, this is business for them and it is how they earn from the financial system.
Be that as it may, the rates they attach should not be ridiculous. This is one major thing that distinguishes a client-centered option from a selfish one.
The reason is that the loan is supposed to make life better as you will be able to fund certain projects. This should be the case as the loan should not become a burden.
So, we strongly advise that you take note of this before you decide to borrow funds from any of them.
5. No Hidden Charges and Transparency
Some of these options can be very deceptive. This is especially in their marketing approach.
For instance, they can advertise a loan package with an interest rate that is mouthwatering. Some of them make this a one-time or first-time offer and show their real selfish attribute going forward. The annoying thing is how they keep this detail from you.
Many people eventually become victims as they do not read the conditions. So, we advise that in your hurry for a personal loan you should still be very observant.
Do not acknowledge or sign anything you have not taken the time to go over. This is very important and needs to be taken seriously.
6. A Good Track Record
Being observant is generally good quality. But truth be told, you need this quality in certain situations more than others. We would like to stress how your quality of being observant is much needed when finances are involved. This is so that you make informed decisions.
On this note of being observant, you are strongly advised to research the service provider well enough. Make sure they have a good track record of giving out personal loans to clients.
This is a lot easier in this day and age thanks to the possibilities of the internet. So, you should take advantage of this. Never borrow from a lender except you know enough about them.
We strongly advise that you consult review platforms for this purpose. However, make sure your eventual decision is influenced by an unbiased review platform.
For instance, the review platform should have a part that allows previous clients to share their experiences. You can check out Lamina reviews for more information about this.
Conclusion
Getting a personal loan is not a bad idea. This is as long as it is gotten and used for the right reasons. However, you need to be deliberate about getting your borrowed funds from the right lending service provider.
This is because there are many client-unfriendly options out there. It is the reason we have discussed some 6 qualities of a good option and advice that you put the information to good use when the need arises.