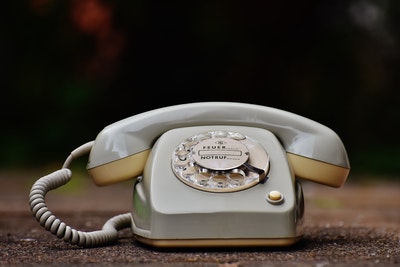 Cell phones have long ceased to be a luxury. In today's interconnected world, you cannot afford to remain disconnected.
They lend you a sense of security and are a handy tool to rely on in times of emergencies. And yet, some people find owning one a tad too expensive.
The Lifeline program started in 1985, seeks to provide low-income consumers with discounts on phone services to enable them to enjoy its benefits. Who is eligible for it, and how to find the best government phone service? Read on to know more.
Who is Eligible for the Lifeline Program?
Whether they stay in the commonwealth, territory, state, and tribal lands, low-income consumers are eligible for this program established by the FCC or the Federal Communications Commission.
Others who qualify for it are those on Supplemental Nutrition Assistance Program (SNAP), Supplemental Security Income (SSI), Federal Public Housing Assistance, Survivors Benefit Programs, Veterans Pension, and Temporary Assistance for Needy Families (TTANF).
However, you should know that consumers cannot get more than one discount in a household.
Amount of Data Offered
It is imperative to know how much data is being offered by the Lifeline service provider. You must have sufficient data in your cell phone at all times. In any case, the Lifeline carriers must offer 4.5 GB of data per month, under the government's guidelines.
In addition, you should also check the amount of talk time and text messages being offered by the service provider.
That may vary from one carrier to the other and even depend on the particular state. However, opt for one which provides a decent amount of both.
Network Coverage
Do some study and select a phone that offers the best network coverage for all the areas. If the network coverage is extensive, you won't have to worry about your signals being restricted to a single location or location.
Select a phone that has at least 4G LTE technology rather than just 3G since the Lifeline program has upgraded to the latest 5G technology for quite a while.
You should also enquire if the provider has roaming charges included in the plan.
The Customer Service
The best government phone service provider should also have the best customer service. Sooner or later, you will require their assistance, and it just won't do if they aren't able to help you out. Any quality product will prioritize customer satisfaction over everything else.
Any issue you might face should be solved by the executives professionally and in the quickest time possible.
Years of Experience They Have
Go for a phone service provider acquainted with the Lifeline program and has worked with it for a long time. A newcomer may provide good services, but it is always better to go for one that has been tried and tested and indicates reliability.
Further, an experienced provider will be updated with the changes and assist you with the processes involved. Their trust with their customers will also be high since they have remained in this sector for a long time.
Check the Features of the Device
Check what kind of device the provider offers, and if the bring your device (BYOD) service is available or not. If it's an android phone, check if it fulfills the essential functions like messaging and taking pictures, videos, scans, camera, display, and browsing. Other things that you should check are the battery life, memory storage, apps, and upgrades.
These are some things you should know regarding the eligibility of the Lifeline program and what needs to be remembered during your search for the best government phone service.
A free government cell phone service provided at high discounts is a boon for many, and you should choose one with utmost care.