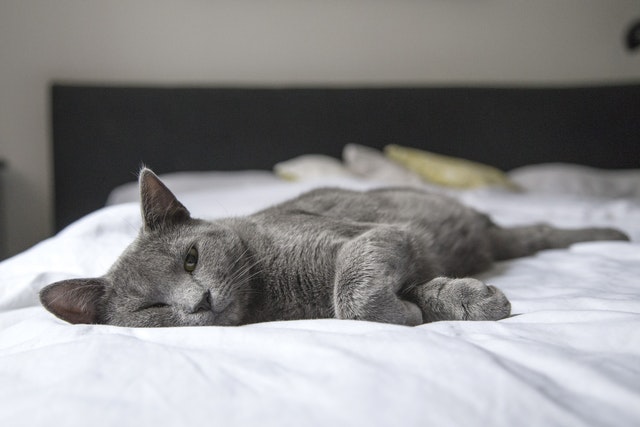 Full-spectrum CBD oil does not adversely alter your cat's personality nor its ability to function.
It contains all the beneficial cannabinoids that cannabis has to offer, including cannabidiol (CBD). Powerful cannabinoids work together to achieve more substantial results than an isolate or pure product.
Full-spectrum CBD for cats is derived from the hemp plant and is considered safe for your pet. CBD extracted from the marijuana plant contains a high THC content; hence, it is not recommended due to its psychoactive effects.
Depend on Quality CBD for your Cats
Choosing a safe and holistic product for your feline companion is essential. Products containing CBD for cats must also meet necessary standards. For this purpose, prioritize the listed critical considerations when sourcing CBD oil for your cat:
Always make sure a trusted brand manufactures the product
The CBD should be derived from the hemp plant, 100% natural, and soy-free
Insist on a certificate of analysis (COA) issued by a third-party lab on passing the requisite quality and safety tests
Confirm the product is obtained through cold CO2 extraction
Consult a qualified vet
Ensure the oil is designed exclusively for pets
Advantages of Choosing Full-Spectrum CBD Oil
Naturally produced CBD is a recommended source of oil and a great dietary addition for your feline. It primarily balances your cat's critical bodily functions. A full-spectrum CBD oil blend is safe and effective as it incorporates every part of the hemp plant. You must consider full-spectrum for the following reasons:
It contains a powerful combination of cannabinoids and compounds like essential fatty acids, terpenes, and flavonoids that lend a synergistic effect
It is easy for your cat to ingest as it mixes well with their food
It also guarantees a well-rounded effect as the cannabinoids interact seamlessly with your feline's bodily receptors
It is loaded with beneficial vitamins, phosphorous, zinc, calcium, and magnesium that protect, repair, and nourish feline skin
It does not give your cat an unreasonable high
It soothes your cat's mood by eliminating unnecessary worries
It reignites your cat's lost appetite
It promotes your cat's overall wellbeing, both physical and mental
Dose Right
The dosage depends on your cat's weight, age, and the severity of its problems. Your vet will always suggest you introduce your cat to CBD in limited quantities and observe the effect it has on your feline. An overdose could result in side effects, which could have been avoided otherwise.
It is advisable to conform to a dosage chart recommended by a veterinarian familiar with your cat's medical history. When your cat refuses to let you squeeze a  dropper into their mouth, incorporating the oil into their food is an ideal alternative. For effective results, administer the CBD oil when your furry pal has an empty stomach.
As a responsible and caring owner, you must prioritize your cat's health and quality of life as well as you can. Administering full-spectrum CBD oil to your feline effectively tackles any health or anxiety issues they may be battling with.
Bank on passionate pet lovers who design full-spectrum CBD products that enhance your four-legged companion's quality of life through holistic healing.