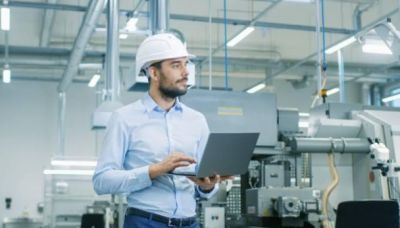 It is becoming common practice for engineering companies to outsource their employment process to agencies as it makes the whole process easier for them.
You will find that instead of posting jobs and granting interviews, many organizations now hand them over to a recruiter to help out.
A recruiter is someone who finds qualified candidates for a job and works at meeting both the employer and employee's demands.
They take time in checking each applicant's credentials and grade them based on the company's philosophy as well as educational qualification.
If you decide to use an engineering recruiter to find that dream job of yours, be sure to pick one that meets your needs. It's always helpful to choose firms within your area of operation.
For example, if you operate in a city like Toronto, choosing to work with a Toronto search firm will be the right choice.
Steps to Finding the Right Engineering Recruiter
Here are some steps to follow:
1. Search the Internet
The internet holds invaluable information that everyone can use. Use reliable search engines to get the recruiter's website and other information about them. Also, find out if they are legitimate or a scam.
Some job seekers have had the experience of getting contacted by so-called recruiters and upon researching about them, found nothing. So, check the credibility of any recruiting company you see either on social media or through referrals.
You can visit their LinkedIn profile for further authentication. Do not just rely on a recruiter's website to determine their credibility as there are a lot of fake websites used by scammers to deceive unsuspecting candidates. If you need tips on how to identify a fake website, you can check here: https://www.asecurelife.com/how-to-spot-a-fake-website/
2. Seek for References
Reputable recruiters must provide successful candidates that can validate their work. If they own a website, you can check to see if there are testimonials. These testimonials are usually from current or past clients that they have recruited.
You can also contact a recruiter to provide the contact information of their former candidates. Reaching out to them will help you find out how proactive and responsive they are.
Furthermore, you can use third-party review sites like Yelp and Angie. There you can find other people sharing their experiences with them.
3. Target Recruiters in Your Field
Executive job search firms mostly specialize. Others might cover different industries. It makes no sense to waste efforts and time on firms that hardly recruit candidates in your area of specialization. So, when making your research online, use search terms like executive recruiters in engineering or you could add your location for better results.
Another way to target recruiters in your specialization is to use online directories. Some of these directories include searchfirm and IED (International Executive Search Directories). You can also go to the library to get one.
4. Be Professionally Visible
Having professional visibility will increase the chances of getting a recruiter to recommend you for a job posting. It also allows them to recognize you if you contact them. To become visible to the professional world, join the associations related to your niche and participate fully in their programs.
Attend their conferences and seek ways to have an active part in them. Keep your LinkedIn page current. The profile picture and other information must look professional.
5. Attend Professional Conferences
As mentioned earlier, try to attend conferences. You could find recruiters there, so seek the opportunity to discuss and exchange business cards with them.
6. Discuss with Different Recruiters
Ensure that you have options. Doing this will make it easy for you to make a choice. Research and contact more than two recruiters. Discuss with them and ask important questions like:
How long have they been in the business?
How many successful candidates have they helped?
Have they worked with more than one agency or multiple?
Notice how they respond to the question. If they only discussed themselves and their achievements without letting you talk, then that is a sign that your opinion may not count in the long run and that is a red flag.
These are some tips to help you find a good recruiter. If you are looking for important qualities that a recruiter needs to possess, you can read this article.
Conclusion
Getting noticed by recruiters is an important goal in everyone's career plan. However, there are steps that you may need to follow to get the desired result. We have outlined some tips in this article to guide you, feel free to check them out.