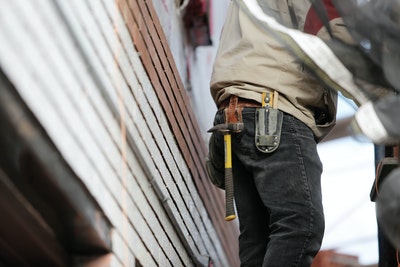 When the COVID pandemic first hit, the construction industry was one of the worst affected.
Projects came to a standstill, and contractors had no way to deal with the situation.
Gradually, as the world learned to live with the crisis, the domain started moving towards revival like all others.
Things are much better now with widespread vaccination and flatter curves.
If you are a contractor, you can expect better days around. But even as your business recovers, you need to make it pandemic-proof.
The virus is still here, and it makes sense to be ready for another wave even as you hope for the best.
Here are some ways to pandemic-proof your business.
Safeguard the labor
When it comes to surviving through a crisis, your employees can be the pillars of strength. Their safety and well-being should be your top priority right now.
It is crucial in a labor-intensive domain like construction. Ensuring social distancing on-site is crucial, and you can do it with smart scheduling. You can go the extra mile by providing PPEs. Stay ahead of the regular safety practices as well.
Handle supply shortages wisely
The threat is still looming large, and another supply chain disruption may happen in the future. This time, you may fare better with handling supply chain shortages because you have experience now.
Have alternative suppliers you can rely on in the event of a disruption. Keep adequate inventory and maintain a clear line of communication with the clients.
Cover unexpected delays in contracts so that you don't get into trouble down the line.
Invest in commercial insurance
The risks in the industry run high, and the pandemic has made them a tad more daunting. Investing in commercial insurance for your projects is the best way to cover the risk.
You can collaborate with a construction insurance company that offers project-wise coverage. It is a wise move because you will not have to pay for the phase when you aren't working on a project.
Insurance becomes affordable, so you can be stress-free without burning a hole in your wallet.
Embrace digital tools and technologies
Construction is inherently a traditional domain, but it is the best time to embrace digital tools and technologies.
Start with a project management app that lets managers keep track of the project remotely. Empower the team with virtual communication tools that keep them connected even as they operate under social distancing guidelines.
Remote monitoring with drones and automated cameras is another helpful solution. You can invest in self-automated equipment to reduce human contact on-site.
Keep a long-term perspective
No one knows how long the pandemic will last and how things will pan out in the future. The best thing to do in these circumstances is to take a long-term perspective.
Avoid cutting corners only to save up construction costs and boost profitability in the short term. Invest in quality and ensure timely delivery of projects to strengthen long-term customer relationships.
Making your business crisis-ready is the key to pandemic-proofing it. Learn from the past and think of creative solutions for the future. It will be easy to survive and thrive even amid a crisis.