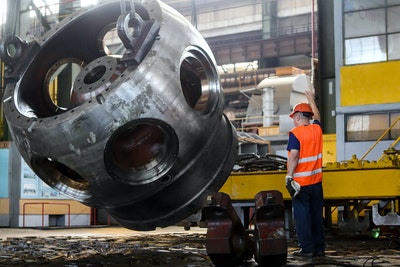 OSHA is the Occupational Safety and Health Administration and is responsible for worker safety and health protection, created under the OSHA act, 1970 within the Department of Labor.
OSHA's mission is to ensure the protection of workers and stop work-related injuries, illnesses, and deaths.
How to get an OSHA certificate?
OSHA Certification is an assessment-based certificate program offered by Occupational Safety and Health Administration. The training programs include OSHA 10-Hour program and the OSHA 30-Hour program.
The OSHA Certificate is received when the individual completes the training program, and it is often used as proof of completion until they get the OSHA card.
Upon successfully completing the 10-hour or 30-hour or both OSHA programs, the DOL (Department of Labor) issues the OSHA certificate and card to the participants.
Benefits of OSHA training
The 10 and 30-hour training provides general industry workers exposure to safety and health issues. Crucial benefits associated with this program include
Decrease in accidents means saving money for both companies and taxpayers.
Knowledge of personal protective and life-saving equipment, fall protection, material handling.
The new standard for health and safety programs.
An affordable way for companies to become OSHA compliant.
Which OSHA training certification should you choose, 10 or 30?
The OSHA 10 is intended for workers without supervisory responsibilities. OSHA 30 is a more advanced, comprehensive, and intensive program than OSHA 10.
This course is designed for safety directors, site leads, and field supervisors who deal with hazardous activities.
It is important to choose a course based on your role and the requirements of your workplace. Course completion certificates will be provided based on the program selected by the participant.
Where can you get OSHA training?
Workers can receive training from OSHA-authorized private institutions. You should verify that your training provider holds a valid OSHA training authorization.
Several training providers offer in-class experiences, while others provide online training. Both types of training have their own perks.
Online training can be extremely comfortable as the course work is available all the time and it is quite affordable. Whereas you get hands-on experience in offline training.
How can you get an OSHA certificate?
You need to follow these five easy steps to get an OSHA certification-
Enroll in an OSHA Outreach course.
Complete the training in a preferred format (online or in-person).
Take and ace the assessment.
Obtain your certificate of completion by downloading it.
Receive your OSHA card in the mail later.
It takes a maximum of 90 days for the OSHA card to arrive in the mail. Meanwhile, the certificate you received for completing the OSHA Outreach Training Program will act as your proof of completion.
Where can you use your OSHA Certificate?
OSHA certificates offer a variety of advantages to cardholders. Make the most of your 10 or 30-hour training course in the following ways:
Add OSHA training to your resume
Look for a promotion or new job
Join a safety committee of your place of work
Network with like-minded professionals
Final takeaway
OSHA reinforces a culture of safety and trust. Safer work surroundings help companies save revenue in compensation and invest in the welfare of their employees.
The benefits also extend beyond fiscal consideration as it boosts employees' morale by healthy surroundings.