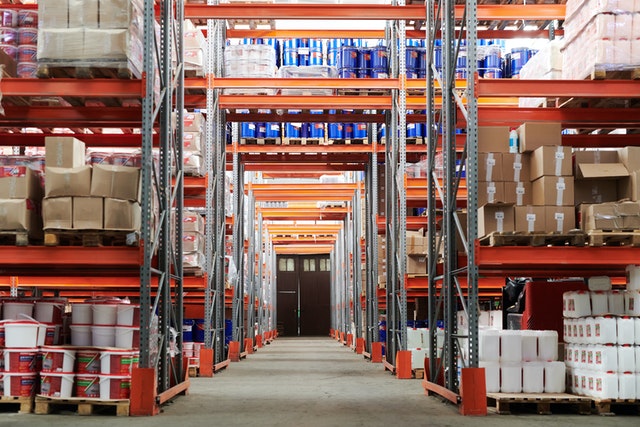 To ensure your retail business is thriving and yields profitable results, you must make customer satisfaction your top priority.
Ensuring the timely delivery of products and maintaining an adequate supply is one of the ways of doing that. Without proper inventory management, you might lose your client's trust and face supply chain inefficiencies and sales loss.
Statistics show that about 46% of small businesses don't track their inventory or lack the automated means, while forecasting, logistics, back-end technology, and warehouse management are top inventory management practices.
Why is maintaining your inventory so vital, and how can you ensure it happens?
Why do you require inventory management?
Usually, any retail business has plenty of channels to sell the stock, including stores, eCommerce platforms, and marketplaces.
They also have various locations where the products are stored and shipped to a particular area. Therefore, you must manage your supplies efficiently to ensure their optimum visibility while making intelligent, automated decisions regarding their management.
Automated decision-making refers to the use of algorithms, data, and machines with minimum manual involvement. It helps you make quick and efficient decisions, especially where you must handle voluminous data regularly.
What are the benefits of inventory management?
High-quality inventory management refers to all the complex interactions involved between the locations where you store your stock.
The channels you prefer to sell them, and the business decisions you make regarding the movement of the stock between your store and the customers. GOC Retail and other technological solution providers are enthusiastic about using high-quality inventory management because of the several advantages for your business.
These are some of the benefits you should know if you have never heard of this term before.
Visibility of products across channels
To ensure your business is consistently successful, you must sell a specific amount of stock through a particular distribution channel.
Along with that, you must also provide your customers with accurate information regarding the availability of products whenever they require them.
However, you will be unable to tackle these unless you have a high-quality order management system or OMS in place that enables you to handle the complex movement of a stock through channels and make automated decisions regarding optimum delivery and customer visibility.
Optimal store replenishment and endless aisle
Both optimal store replenishment and endless aisle are crucial to the customer experience.
Stock replenishments refer to the process where you reorder the products that a customer prefers and meet their demand by moving items quickly along the supply chain to ensure timely delivery of orders.
Endless aisle refers to a sales technique in which customers can order products not found in the store or out of stock. You must have your inventory recorded in each system to work, which all your staff can easily access.
A smart OMS connected to the point of sale or POS will enable the team to make appropriate recommendations to the customer.
Efficient handling of returns
It would help if you made the return experience as smooth as the buying experience for the customer since that will separate you from your competitors.
With the help of a reverse OMS, you can decide the place where the product will return (to the main store, franchise, or warehouse) through automated decision making. For instance, if you want the product to reach the warehouse, you can do that easily with this technology solution.
An efficient inventory management system is the answer to all inventory-related problems such as inefficient movement of products, elimination of damaged goods, better customer service, and an efficient return system.