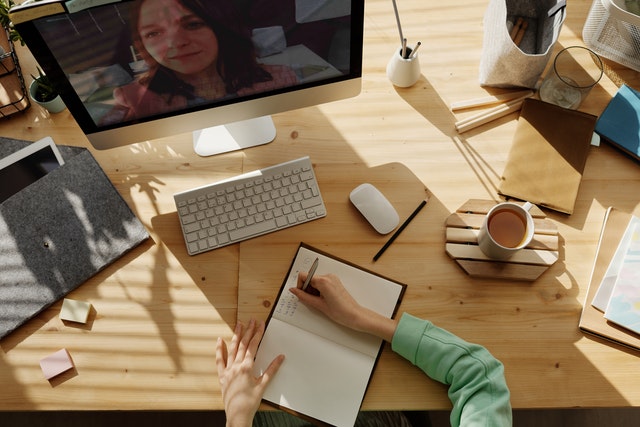 The intervention of technological advancements in the education systems has been phenomenal.
Especially during this pandemic, the developments seem more optimistic than ever.
Today, you can leverage a variety of services for the betterment of learners. The education technology and its solutions are not just more efficient than traditional methods but are also proven to be more accessible.
Here is the information if you want to know how technology has reshaped and evolved education globally.
Technology makes communication more efficient for education
In the education sector, seamless communication is mandatory. Traditionally, education had communication gaps that often hindered the learning experience.
However, with the emergence of technology, the system has started changing. Advanced technology has brought different learning tools and resources which are dynamic means of interactive learning.
By using the services, educational institutions are bridging the gap. Whether it is a physical or virtual classroom setting, online learning tools improve relationships between learners and educators.
Making learning self-paced and convenient
Education should always be accessible to all. And to reap its benefits, education technology has made learning self-paced and convenient. The most important advantages of this are:
Learners can now confront and resolve their learning difficulties without skipping the topic.
Self-paced learning allows learners to study at their own pace. Learners can space out their learning process according to their skills and adapting capabilities.
Different learning solutions like Gamification, Mobile Learning, Blended eLearning, Immersive Learning, etc., have made learning more effortless.
Hence, with technology-powered learning, education systems have developed massively.
Effective and faster assessments
The emergence of technology in learning has made it easier for educators to track learners' progress. Learning technology has brought digital simulations and other modules wherein educators can track learners' progress in real-time.
This process ensures that learners focus more on developing their skills rather than only scoring marks. It would be best to find a professional service provider with advanced software to give or receive assessments.
Some Edtech services provide data analytics and automated configuration, which help know the learner's behavior.
Technology makes learning more engaging
With technological advancements in the education industry, learning has become more engaging and interactive. Classrooms are no longer confined to the boundaries of a room.
Learners today have access to virtual classrooms that include learning with the help of computers, smartphones, and tablets.
While these have broadened the scope of education, they also ensure learners have fun while learning. Through features like video streaming, learners deal with their difficulties better.
Making way for blended learning solutions
Blended Learning is one of the pillars of a technology-driven education system. It makes learning more accessible and convenient for learners at all levels.
The combined format gives learners the freedom to access unlimited learning resources and is a cost-effective solution for educational institutions.
Conclusion
The education system has benefited tremendously from the constantly updating technology. With the help of education technology, learning has become engaging and interactive.
The various segments of a technology-run education system guarantee that learners develop better knowledge-retention capabilities.
Features like online group collaboration and immersive learning make learning a fun ordeal. Therefore, technology has changed and positively transformed the education system.