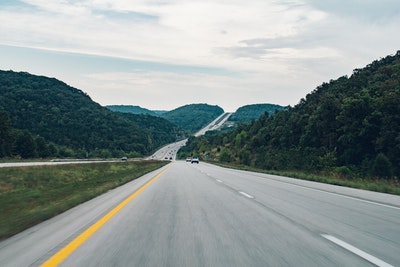 Infrastructure is indeed one of the most important parts of a country. It is a term used by engineers, architects, and designers to know how to organize space.
Infrastructure is a collection of services, facilities, residential space, and structures made for the use of local people. Furthermore, infrastructure refers to how efficiently water, electricity, and goods can be delivered and distributed around the nation.
It also includes the proper management of the country's sewage system. Moreover, the availability of internet networks and communication is also included in the infrastructure. In today's world, people often ignore infrastructure because it works in the background.
In addition, good infrastructure is beneficial not only for the civilians but also impacts the country's economy. Moreover, investing in infrastructure can make increase revenue for the tourism sector.
Solid infrastructure includes excellent road conditions, transport services, and sewage treatment plans. Focusing on these aspects enhances the quality of life for citizens as well as visitors.
Being able to safely and quickly travel around the city is a huge benefit for the area. In addition, whether experts are working with something unknown or planning routine additions to the existing infrastructure, it is good for builders, engineers, and contractors to always have an open mind.
They do not know where something could go wrong and not according to plan, so they need to stay flexible.
Why is residential infrastructure important?
Good infrastructure has a huge positive impact on people's lives. Furthermore, a functioning infrastructure can prove to be the backbone for a nation's growth and safe health.
Moreover, good infrastructure with good services and facilities helps residents participate more in community events. Residential infrastructure includes all the services and facilities needed to support a residential area.
This support includes sewer lines and water lines, proper schools, gardens, roads, street lights, and emergency services. Apart from adding to the aesthetics of a country, a good infrastructure ensures citizen's safety, reduced expenditure, and overall good quality of life.
Also, good infrastructure promises livable residential areas. If you do your research well, you can get affordable and good real estate deals for sale in neighborhoods with great infrastructure.
Why is researching the previous infrastructure important?
If the construction involves removing old infrastructure pieces, research should be done. If you are not aware, an important pillar can be removed, which might cause an entire structure to collapse.
The key is to know how the old infrastructure can be joined with the new plan and keep it connected. Moreover, research is important because knowing everything about the space from cultural values to every detail of the process is very essential.
One reason why old infrastructure is hard to identify is that with time, people lose maps and paperwork relating to that architecture. For example, if a city decides to hire builders that have very little knowledge about the city, they can end up damaging an underground drainage or storage system.
Moreover, if you rely on pieces of old infrastructure like water supply pipes, they might end up not being supportive enough, and the whole system could collapse.
Importance of planning for the future
While planning the infrastructure of a city, the main question that arises is what would the project needs in the coming five to ten years. What needs to be done is to plan infrastructures in a way that does not only benefit the people in the present but also in the upcoming future.
Ask local people to fill out surveys that will help you get a better understanding of what the public needs. Make a list of all the necessary things that need to be done. If you need an underground water line, then think about it before paving and completing the whole street work.
Ask the opinion of the local people on whether they want everything to be done while the road is under construction. Moreover, planning is important because you do not want to spend a lot of money.
Then, remember that there are some additional fittings needed. If you make a solid plan before starting and follow it properly, you can get an aesthetically pleasing and functional city over time.
Infrastructure is often ignored during the economic conflict within a country. It holds such great importance, as transport, residential, and commercial industries all are dependent on it.
In addition, good infrastructure can help even fight off poverty in developing countries. Good infrastructure does not only help make the citizen's life better; it also increases the economic growth of the country.
Similar to any other construction, researching and planning is extremely important for good and stable infrastructure.