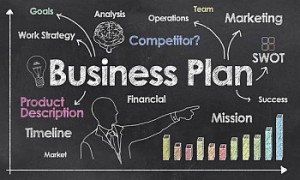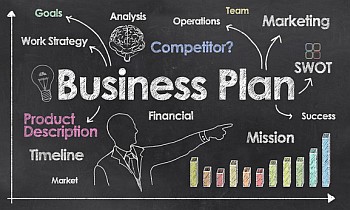 Self-reliant manufacturing takes a great deal of investment in terms of time and resources. By being self-reliant, not only does a company manufacture a product, but it also markets and sells it. This poses the business in question a number of challenges.
As someone who runs their own company I face many problems from dealer issues to marketing my products.  In this article I'm going to share a couple of the challenges I face when I got started.
 Challenge 1: Setting Up Your Company
The first challenge is the setting up of the company itself, as it includes a lot of planning. Having set up the business, the next challenge is to select the product(s) to be sold, and crucially the customer base at which it is aimed.
Selecting that target customer base is vital for success. It has been proven that companies that target a narrowly defined customer base generally find a better return on their investment than those who aim for a wider audience.
The reason for this is because successful companies tend to find a need among a particular section of the public or business, then seek to fulfill it. It is by meeting that need that such companies are successful, which is reflected in the return they receive for their investment.
A good example of a company that is successful in self-reliant manufacturing is Sofraden, a company that has achieved international success through its state-of-the-art patented PHR Blade Batch Mixer.
As with Sofraden, any company seeking to become self-reliant will need to be able to build its own infrastructure to enable it to both manufacture and market its own products.
As previously mentioned, any company wanting to become a self-reliant manufacturer needs to be able to identify a need in the market.
While most successful companies will already have identified a niche in the market place, the key for self-reliance is self-sufficiency.
In other words, the market niche should be identified by the business itself rather than by a third party.
Challenge #2: Marketing & Selling Your Product
The next step is to market and sell the products, and here modern technology in the form of the internet has proved to be very useful.
While any modern business should have its own website, social media can be used for marketing. Social media can also be utilized to bring online customers back to the website to a landing page where products can be bought.
Self-reliant manufacturers can set up their own websites for a relatively small amount of money and still get an excellent rate of return on their investment.
Because everything is done in-house, the stress can be enormous, particularly during the early days of a self-reliant manufacturer.
On the plus side, the decision to not bring in so called experts will save these companies a great deal of money, which in turn will be invested back in the business.
Most companies that sell products buy them from a wholesaler and/or use a third party to market and sell them. This is not so with the self-reliant manufacturer, who, as the "self-reliant" tag suggests handles everything from production to sales.
Though self-reliant manufacturing can be taxing on resources, companies such as Sofraden have demonstrated that it is most certainly well worth the investment, provided the process is properly organized.
The current manufacturing model used for Sofraden products, such as their Reactor-Disperser SOFRAMIX and blade mixer, reduces costs in the medium to long haul and also improves prospective future deals due to the company's known efficiency.
Rather than outsource and involve a third party, companies may want to consider moving production in-house. The initial effort needed to begin self-manufacturing can be well worth it.
Final Thoughts…
So what are your thoughts?  Do you run a small business and do you have these issues and challenges?  Feel free to share your thoughts below.