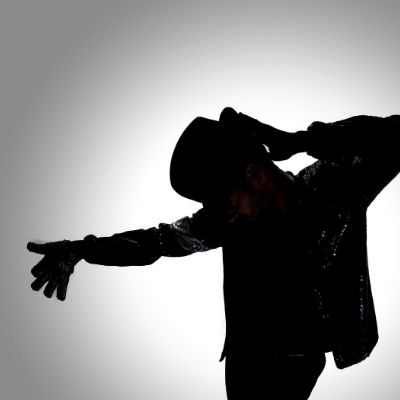 Truth be told, there are but a handful of entertainers today who has commanded so much of our attention as Michael Jackson. The King of Pop is forever etched in our memories and well into the history of humanity.
With over 350 million records sold globally, the "Billie Jean" singer has amassed a slew of awards hard to surpass by any mortal today. We're talking about 15 Grammy Awards and 39 Guinness World Records, just to name a few. He's the ultimate entertainer the world has ever seen.
Sadly, the massive talent was equaled only by a massive lack of financial sobriety. When the Moonwalker died in his 50s, he was millions in debt. His NeverlandRanch, a fantasy-filled 2,500-acre property, bought for $14.6 million became a glorious reminder of his troubled past.
When financial experts looked into his accounts in 1993, three years after his death, they estimate the global sensation was deep in about $400 million in debt. Who would think that?
But Michael is not alone. Dubbed a millionaire who spent like a billionaire, the gifted artist joins a slew of NBA athletes who manage to blow their millions with outrageous spendings. Indeed, looking at ways how to prevent such waste should be wise.
1. Learn to Budget
Some pundits call it living below your means. And they're right about it. You have to take control of your finances. It's simple math actually. If you're spending more than you are earning you'll go under even if you're a millionaire.
If you take a common denominator in many celebrity financial failures, not controlling expense is high on the list. Take Allen Iverson. Called "The Answer", Iverson was arguably one of the best point guards ever to grace the NBA.
But even his $200 million earnings in the NBA could not keep up with all his bad financial habits. These included gifting friends with cars, divorce payments, and a string of high-maintenance vices (gambling, womanizing, drugs). The 11-time NBA all-star got so broke people reported he was seen begging near a mall.
2. Pay Off Debt
A good rule for you to gain financial independence is to pay off your debts in the soonest possible time. When you have debts, you are actually being weighed down by the obligation. You can't focus on putting up a business for one if you have to bleed your finances dry to pay your debts.
Michael, with his bad habit of splurging, owed banks putting debts on top of the other. Out of a whim, he'd buy things that are not actually essential but are way pricey such as (zoo animals, jewelry). In the end, the superstar had to pay $30 million every year on his debt's interest alone.
You can try wily ways to pay off debt. The avalanche method is worth looking into for one. But if you find yourself unable to find an ample amount of money to pay your financial obligations, then you may have to cut back on your lifestyle in the meantime. Skip those movie and date nights outside and schedule a Netflix indoor date for starters.
If you are really short on cash and need to pay a huge debt at once, you may consider selling your property. A quick house sale should do the trick for you. These companies can buy your property fast giving you the money in as little as a week's time. By doing so, you can pay your debt almost instantaneously and find yourself an apartment or a smaller place to live.
3. Start Saving for Retirement
If you have debt in your Golden Years, enjoying your final years on Earth can be a challenge. Instead, start saving while early.
A little math should tell you $100 monthly savings for a 23-year old employee amounts to thousands of dollars saved at 65.
4. Prep for the Future
You really can't see the future. But you can prepare for it. One way to do that is to put up an emergency fund. When you've prepared one, you will not be caught unprepared when life throws a curveball at you. We're talking about job loss and sickness.
Michael was so much in debt it's reported 30 of his employees were owed $360,000 of back wages. It's hard to imagine how he could have blown his millions when he had so much talent and opportunity. But his drug use caught up with him along with the molestation charges thrown at him by a young boy who visited his ranch.
Even when he was cleared of child molestation charges, it was the beginning of the end for him. He had to move out of his Neverland Ranch traumatized by it all, renting a mansion in the Los Angeles Holmby Hills. That's where he eventually died of a Propofol drug overdose.
No doubt, the entertainer may have had income, endorsement deals, and a multi-million music catalog. But these are but a drop in the bucket compared to the incredible amount of financial obligations he racked up.
In short, MJ failed to plan for his future. What's worse is he missed the chance of a lifetime to build a legacy that everyone can emulate. But it's still not too late. His life could serve as a lesson for everyone to have a better shot at financial freedom.