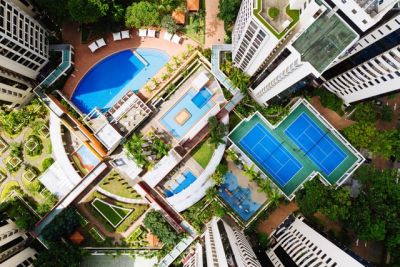 When it comes to buying our next property, most of us have a go-to list of things to look out for. As well as covering crucial practical aspects like location and proximity to our workplaces, these tend to cover priorities that most of us feel make up a 'wise' real estate investment, including –
Spacious rooms
Generous outside areas
Large driveways
Garages
And more
Yet, when it comes to hunting for property in the city, it doesn't take long to realize that these same so-called essentials simply don't apply in light of high demand and limited space.
Though this doesn't take away from the potential of city properties, it does beg the question – what exactly does 'good' look like when it comes to buying real estate in a city location?
# 1 – Modernization
The sheer demand for city living means that an astounding amount of buildings are left to fall into disrepair.
Unfortunately, with access for workers limited and many city buildings purchased under joint ownerships, fixing up a dilapidated city property isn't always easy. In this respect, anyone looking to find the right piece of city real estate could benefit from considering modern options.
Taking steps to buy a new townhouse is perhaps the best option here, ensuring cutting-edge facilities and building work that's guaranteed to last.
Equally, seeking converted or refitted traditional townhouses is a fantastic way to get more for your money, and move into a property that's ready to go.
# 2 – Centrality
Location matters in any house hunt, but it becomes even more essential in the city, where lucrative housing options often stand side-by-side with far less desirable areas. There also tends to be an unexpected distance from one side of the city to the other.
This is especially the case where high levels of traffic are concerned, and it could see you still having to travel as long as an hour and a half before arriving in a central city location.
That's a problem, and it highlights the need for centrality in any city purchase, ensuring easy accessibility to amenities, and prices that reflect the convenience of the property in question.
# 3 – Accessibility
While accessibility isn't a concern for individuals buying standalone city properties, the vast majority of city real estate consists of apartment blocks or split-level housing. In this sense, good city real estate also needs to take accessibility into account.
Older buildings that are split into different apartments, especially, may not have mod-cons like elevators, meaning that a top-floor purchase could be a problem for everything from moving in, to carrying the groceries. As such, top-quality city real estate typically consists of ground floor options, or at least buildings with elevators for those who aren't willing to pay ground floor prices.
City real estate is exciting because it stands so far apart from properties in most other areas. Make sure that you're getting precisely what you want from those high city prices by considering this checklist at every stage of your inner-city house hunt.