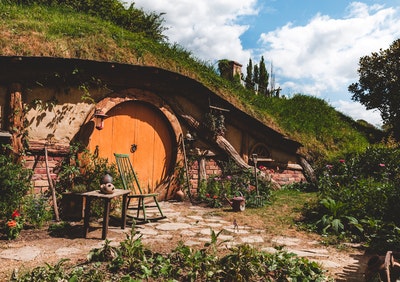 Most property markets around the world experienced a drastic surge in activity over the past year. The sudden outbreak of the global pandemic necessarily prompted a mass migration from densely populated urban landscapes into the more rural suburbs.
Demand for single housing units skyrocketed as everyone prepared to accomplish remote working and distance learning.
This same fact is true for the property market in New Zealand. If you've been debating whether to purchase an investment property, this is the sign telling you to go for it.
The property market is extremely active right now and borrowing costs are at an all-time low.
This should be the perfect combination for anybody, regardless if you're going into your first investment or simply expanding your assets.
In the Right Place
Investment properties are among the most common form of passive income generators. The returns you'll get from these investments have been tried and tested.
This is especially true for properties in New Zealand where there are stunning views practically everywhere. Not to mention the country's efficient management of the health crisis has made it even more appealing.
However, looking for the best investment property can prove to be more challenging than expected. If you're in need of help, consider contacting trusted real estate agencies to lend you a hand in scouting for properties. The most important tip to keep in mind when purchasing any kind of property is to always look at its location.
In terms of investment properties, you should always consider buying in an area where growth is still taking place instead of buying in already established cities.
Look for the benefits that an area presents like the housing prices, lifestyle habits, and the developments that are present. Here are some of the best places that prove to be promising for investment properties.
Near the Hustle and Bustle
Hamilton is being regarded as one of the prime investment property locations right now primarily because of the new motorway that connects it to Auckland.
The momentum is pretty strong and it's been building up a lot of value over time. Moreover, the area also has a relatively lower price point for housing, which can lead to higher returns if you put the rental income at the right point.
Just outside of the city of Hamilton is Pokeno, which is also worth considering. This is a great area for professionals looking to accomplish remote work without necessarily moving too far away from the metro. Developments are also coming in fast so it's sure to grow even bigger down the road.
Coastal Living
Gisborne is widely recognized for its stunning coastal properties and serene lifestyle. Prior to the pandemic, this was largely a tourist destination for a lot of foreigners.
Despite international travel still being highly discouraged, the area has become more attractive for New Zealanders themselves. A lot of residents have either moved or are looking into the possibility of moving here.
Let's face it, an accommodating lifestyle coupled with beautiful outdoor spaces is essentially what most people are looking for right now.
Even more so when you factor in the high likelihood of remote working arrangements continuing in the post-pandemic setting. This area will be a sure hit year-round, whether it's for locals or foreigners.
Way Down South
Invercargill, which is the southernmost city on the state highway network, is an area that's not really known to most people looking for investment properties.
Since it's fairly in the bottom part of the South Island, it can easily be overlooked. However, it's proven to be a hidden gem given the current state of the property market.
The area has substantially low housing prices at the moment and price rates also rise much slower compared to other locations in the country. In terms of jobs and businesses, it's been known to be an economic hub for the dairy and agriculture industries.
Additionally, its central city is undergoing a $180 million redevelopment project. With this in mind, it'll surely offer a lot of opportunities in the near future.
At the Right Time
It's important to note that these areas essentially promote more affordable housing without necessarily sacrificing job opportunities or proximity to big cities.
n the wake of the pandemic, there have been rising anxieties with regard to employment and economic capacities which should also be factored into your considerations. These are among the most crucial aspects for you to remember.
Investment properties are perhaps the best way to build your capital over time. Not to mention the fact that now is the most opportune time to acquire more of these assets, given how the housing market is currently set up. Don't miss out on this chance.