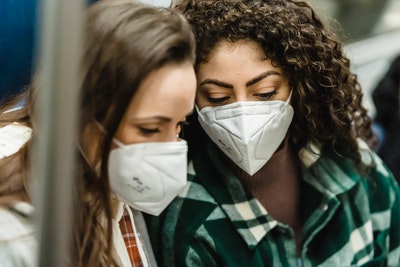 The COVID-19 pandemic has completely transformed various fields and industries, and the legal sector is no exception. The global lockdowns and physical distancing measures have propelled the legal profession into the digital world and restructure its landscape. Court proceedings have gone digital, and lawyers have to meet their clients over videoconferencing applications.
While the legal industry can be sluggish to adopt new technology, lawyers and other legal practitioners must find the best digital solutions to tackle legal disputes. At the same time, courthouses and law firms remain closed. While others are struggling to remain afloat in the legal market, many witnessed an increasing demand for legal expertise related to COVID-19.
For example, conveyancing and property lawyers saw a huge growth in cases since the real estate market re-opened during the pandemic. As mortgage rates drop and the property market hits an all-time high, the market for conveyancing lawyers is in huge demand as home sellers and buyers want to score huge deals in the housing market.
As the impacts of COVID-19 become widespread in the legal sector, legal professionals have to be more collaborative, fluid, and agile to adapt to the pressing challenges of the pandemic. In this article, we will look at how the current global climate has transformed the legal industry and what it means for lawyers and their clients.
Fraudsters attacking law firms
Pandemic or not, there's no stopping fraudsters and scam artists from doing illegal acts. In fact, criminal and fraudulent activities are more widespread during an economic crisis. A few months into the pandemic, there are plenty of reports from law firms about fraud attempts and email phishing.
For instance, fraudsters pretend to be clients or colleagues by sending emails that actually contain malicious software. Meanwhile, others are using counterfeit cheques to draw money from bank accounts. They do this by including COVID-19 in the email's subject title or impersonating health organizations.
These illegal acts are not only limited to outsiders. The financial difficulties brought by the pandemic forced employees to do illegal acts. To meet their financial obligations, they steal money from law firms or write cheques by impersonating partners' signatures. This perceived opportunity makes them think they can carry out fraud without detection. Illegal activities can go on if the employee spots organizational changes or flaws that affected internal controls or the management has a lack of oversight.
Lawyers and firms can proactively reduce the likelihood of fraudsters during the pandemic. They can conduct training programs for fraud prevention to increase awareness of criminal acts targeting the legal sector. They can also assign multiple staff to handle and review accounts to prevent internal fraud.
Rising demand for specialized legal services
The legal sector is likely to witness increasing demand for certain legal services, particularly litigation. For example, a small business sues an insurance firm for failing to cover them during the lockdown. Even healthcare professionals are prone to lawsuits related to medical malpractice because they're likely to commit errors.
There's also an expected increase in employment lawyers since employers need legal advice about laying off staff or instituting remote work guidelines. Employees are also likely to file cases against employers because of insufficient health and financial support and lack of paid leaves. Lawyers are also seeing a huge demand for family lawyers, as divorce cases are expected to increase by 2021.
Malpractice lawsuits
During an economic crisis, the legal sector often faces an upsurge in malpractice lawsuits against lawyers. This happened during the 2008 American recession, and many legal professionals expect the post-pandemic period is no different.
In these uncertain times, some people get involved in unscrupulous acts to generate profit, while lawyers are likely to commit mistakes because of financial pressure or personal stressors. The pandemic also presents more challenges than any other economic period.
The social distancing measures have established movement restrictions that delayed court hearings and important meetings. A weak network connection can hinder a client meeting, or a lawyer may mishear their client over the video call.
The unpredictability of the current situation should encourage lawyers to take action to prevent a malpractice lawsuit. They may consider applying for professional insurance or confirm client information over email to prevent misunderstandings.
While it may be financially wise to work with new clients during a financial crisis, lawyers should keep a watchful eye if they met a difficult client. A professional relationship that started on the wrong foot is a potential cause for future misunderstandings or, worse, a lawsuit.
No one knows for how long the pandemic will last and how its long-term effects will affect all of us, but it's clear that the legal industry has to work harder than before. Legal professionals need to be more well-equipped and efficient to tackle any legal dispute, regardless of the current global climate.
While it has been difficult for the legal sector to embrace new technologies, lawyers should treat this as an opportunity to transform the legal industry.