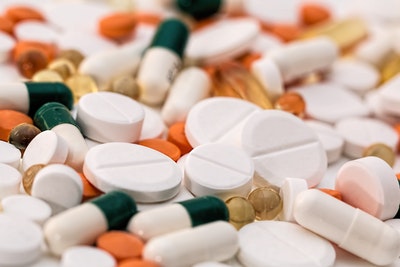 Millions of people take sports supplements in the hopes of achieving a variety of health benefits, ranging from weight loss to muscle building.
Consumers are concerned about nutrition these days, but taste, comfort, and ease of use are also factors in buying decisions.
With such high market demand, it's no surprise that sports gummies are a rage in the supplement industry. The dietary supplement market has grown in recent years, leading to marketing campaigns urging customers to increase their vitamin and mineral intake to improve their health.
According to Reports and Data, the global dietary supplement market was worth $124 billion in 2018 and is expected to reach $210 billion by 2026.
Why Are Sports Gummies Important For Athletes?
Carbohydrates are the fuel that powers the human body's engine, and athletes need many of them before, during, and after exercise.
Though fats can provide energy, the primary purpose of the carbohydrates you consume is to provide energy to your cells. Especially for heavy workouts, most athletes do while they practice and compete.
The human body can produce energy from carbohydrates at a much faster rate than it does from fat. Moreover, the brain and central nervous system are carbohydrate-dependent.
The phrase "fats burn in a carbohydrate blaze" is also used to describe how fats burn in the body.
This means that for fats to be fully broken down and converted into energy, carbohydrate breakdown must also occur simultaneously. Pyruvate intake decreases when there isn't a good amount of carbohydrate in your diet, impairing the conversion of fat into energy.
Carbohydrate consumption is also significant because it prevents the body from using protein as a source of energy. While protein can provide energy to your body, it also helps to support various other vital functions. Its primary function is to produce muscles, hair, and other body substances.
The capacity of the body to perform these more essential functions would be harmed if the protein was burned as an energy source. This is where the sports gummies can be used for the body. Sports gummy supplements are known to be a good source of carbohydrates and other essential nutrients.
Advantages of Sports Gummy Supplements
There are various sports gummy supplements available, each with a unique nutrient source that can help supplement your needs. Some of these essential nutrients present in sports gummies are:
Creatine: During heavy lifting or high-intensity exercise, it can help with energy output.
BCAA, L-Taurine, and L-Tyrosine: This could help you gain muscle mass and improve your exercise efficiency.
Glutamine: It may aid in overall body recovery after exercise.
L-Glutamine: It can help you recover from exercise, gain muscle mass, and boost your immune system.
Vitamins: This type of multivitamin supplement supports health on a wide scale.
Final Thought
After a workout, you'll need to refuel because most of your glycogen stores will have been depleted.
Since your muscles are starving for carbohydrates, they can readily absorb them and store them for the next task. Sports Gummies provide you with all of the necessary energy boosts after a sweaty, strenuous workout.