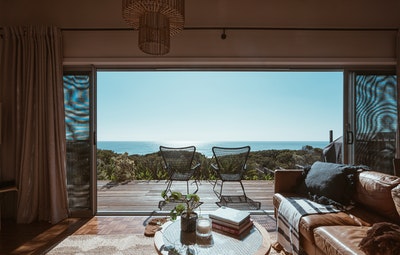 Rental property is frequently called a passive income source or stream. There are many things involved after buying the rental property to make it a successful financial venture. The main areas include tenants, finances, and maintenance.
According to the statistics, there are 10.6 million Americans who earn income from rental properties.
If you also want to earn maximum revenue, then here we will discuss the strategies you can opt for to run your rental business smoothly. Let us find out!
Tenant management – This is the foremost part of property management. A successful landlord does not mean that you have to collect only rent. You have more responsibilities than that. For example:
Lease agreements – Include all the legal terms and ensure that it is up to date with the recent law requirements.
Tenant screening – For this, you can set up advertisements and appointments. Cross-check the information on applications and see if the tenants are a good fit.
Move-in – This includes signing on lease agreements, collection of the security deposit, and first month's rent.
Move-out – If the tenants are moving out, verify that the lease term is actually over. Check your rental property for any damage. After this step, you can begin finding a new tenant.
Property maintenance – To maintain the safety and health needs of the tenants, it is vital that you should maintain the physical structure. It might be the case that the insurance company requires certain structural parts to insure the property.
Maintenance – Keep your rental area clean. Timely cut the grass and pick up the leaves. Shovel snow and throw out the garbage. Ensure that tenants get a 24/7 supply of running water. Look for any repairing tasks like roof leaks, cracked tiles, or faulty doors. Get them repaired as soon as possible.
Inspections – Inspecting your town area by keeping your area's health and safety codes in mind is also an important thing to do. Additionally, insurance companies thoroughly check out the property to see if it is worth the amount they are insuring it for.
Eviction – This is the situation in which no landlord wants to end up. But sometimes you have to face it. If you are not aware of the local laws, then you might face some difficulty here. To get away from this difficulty, Belong Property Management rightly mentions a thorough tenant screening process, using checks, referral checks, and employment verification to weed out potentially bad tenants. There are also certain tools that make it easy for property management companies to scrutinize the applicants.
Accounting – You will be handling the amount of taxes and accounting information. If you hire a property management company, then it will be easy for you. They will produce all the information for you. They will look at all the taxes and help you maximize the deductions. Ensure that you have a separate account for personal and business finances.
To sum it all up
Now that you know how to turn up your property into a successful financial venture, why not bring the above-mentioned steps into action? They will surely be able to reap better returns in the future!