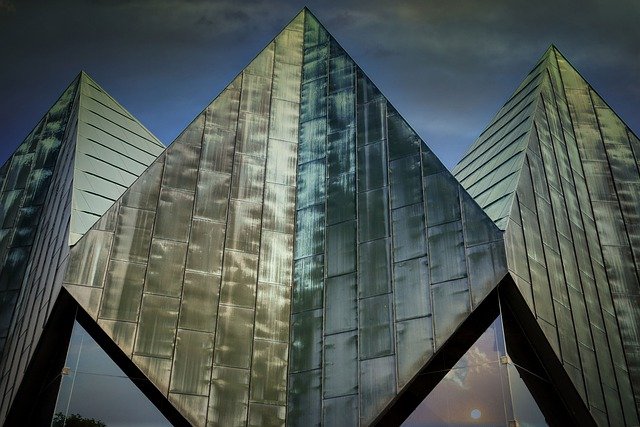 Industrial cladding systems are available for the roofs and walls of buildings where any form of the industry takes place.
The term 'industrial building' may encompass factories or business premises utilized for manufacturing, altering, or repairing products; or where cleaning or washing down takes place.
Industrial buildings are also used for breaking up, adapting, or processing products or articles; for generating power or for slaughtering livestock. That's the definition according to Approved Document B volume 2 of the Fire Safety Building Regulations.
Clearly, when there are so many purposes an industrial building might be used for, there's no one-size-fits-all when it comes to commercial roofing and cladding solutions.
Cladding Requirements Cover Safety, Longevity, And Even Aesthetics
Strict building codes are in place for industrial cladding systems. Safety is a major reason for this.
A new roof or cladding for a chemical plant, for instance, must have a high degree of fire retardancy; but must also be resistant to the corrosive environment over the longer term, so it becomes cost-effective. And that's in addition to the need for it to protect the building itself from the elements outside.
Image is another factor many companies must take into account: the way your building looks from the outside has an impact on your brand.
So it's critical that any company you choose to work on your premises offers a tailored approach when presenting cladding solutions.
What Permissions Do You Need, If Any?
Cladding is becoming increasingly popular, as business premises owners come to recognize the benefits it can offer.
From helping reduce energy costs to protecting the fabric or enhancing the appearance of a tired old building, cladding has much to recommend it. But can cladding projects be embarked upon without permission from the authorities?
What regulations might apply if you decide to have this form of protection installed?
When Might Planning Permission For Cladding Projects Be Required?
For industrial buildings or warehouses, if the materials used for cladding are similar in appearance to the existing exteriors, planning permission isn't usually required.
However, local planning authorities have the discretion to remove various permitted development rights in some circumstances, and that means planning permission may well be mandatory.
It's always worth checking with your local authority planning department before work starts, as rectifying the situation after the event can be expensive!
Do Building Regulations Have To Be Adhered To For Cladding?
Building Regulations also cover the installation of wall cladding. These apply to all work carried out on private homes, industrial premises, warehouses, public buildings and so on. The Building Regulations 2010 generally lay down the minimum standards for the design, construction, and indeed any alteration of practically every building in the land.
These are supplemented by Approved Documents, which offer more detailed guidance of a practical nature, with specific examples, to help anyone involved in the design, construction, or alteration of a building. They cover a range of areas from fire safety to conservation of energy, to the electrics, ventilation, and exposure to toxic substances.
Adherence to these will ensure any building work carried out complies with the regulations. Changes like adding cladding must be approved by a local authority building control department or an Approved Inspector.
Failing to comply can prove inconvenient at best, and result in significant financial loss or even imprisonment in the most severe cases.