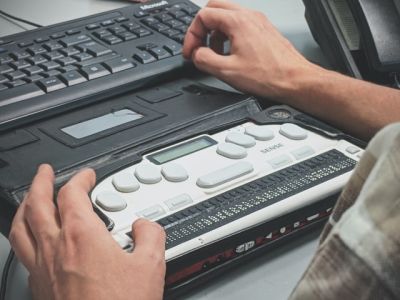 The product cycle encourages businesses to constantly review their existing products.
Products that have become less desirable or profitable, for instance, could be retired permanently. Others can benefit from being developed and enhanced further. Ultimately, the product cycle revolves around a coherent and strategic innovation program.
To bring new products, businesses need a clear understanding of what the advantages of the new products should be. Indeed, coming up with a new idea is not as much a matter of creativity, but a matter of defining the expectations in the product cycle.
Not everything that is new is profitable or effective. So what is the best direction for the future of product innovation?
Environmental strategy
New products can't afford to ignore the greater good anymore. Global warming is a concern that needs to be addressed by governments all around the world. But while governments can introduce regulations and environmental agreements, that doesn't mean that businesses don't have a role to play.
Making green initiatives a priority in the product cycle will serve a double purpose. From a marketing perspective, eco-friendly products can appeal to a broad audience group and boost the brand's reputation.
Additionally, green products are more sustainable in the long term, not only in terms of production but also remaining relevant for the next generations.
Testing and some more testing
Making testing a core principle in the product cycle can transform the innovation return. Every year, some products are recalled because they have been found to be dangerous. Sometimes, it is a unique fault that can be traced back to a bad batch of supplies.
However, on occasions, a fault is discovered unexpectedly by customers after purchase. This could be the case for electronic devices that catch fire due to a lack of ventilation, for instance.
Product innovation needs to make the most of prototypes to avoid such mistakes. Why you need a prototype may be unclear for new businesses, but the prototype enables you to spot errors and test the product before release.
Target disabled population
In a post-pandemic world, disabilities are likely to become almost irrelevant. If employees can choose to work from home permanently, they are unlikely to face discrimination or challenges in the workplace as a result of disabilities.
However, while most workplaces have established disability-friendly environments whenever possible, the same principle doesn't apply to product innovation. Too many products fail to support individuals with disabilities. In a world where digital technology can replace the day-to-day office, it's essential to make accessibility a priority.
Assistive technology can be a game-changer for many individuals. Even everyday products could be improved to become more accessible without compromising functionality.
Find cheaper alternatives
Everybody wants a brand new smartphone but not every customer is ready to spend $1000 on it. High-tech devices are unnecessarily expensive when you consider that they belong to everyday essentials.
Smartphones, for instance, are crucial to providing vital health tracking information during covid, making payments on the go, completing essential interactions in life and business. So why should they be priced like a luxury when they are a commodity?
Product innovation needs to focus on making technology accessible to most, if not all.
What the products of the future will be, it's impossible to know. However, how businesses need to think about innovation and plan the progression of their product cycle is clear.
There's a strong shift in mentality and priority. It's not about manufacturing more for a high profit anymore. Businesses should endorse green initiatives, disability awareness, accessibility, and reliability.