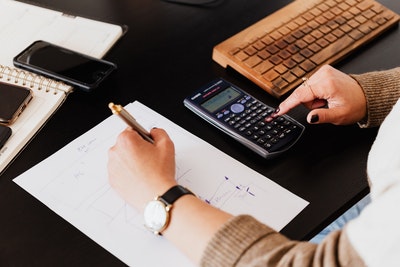 When it comes to preparing financial statements, managing financial data, many startups or small businesses often resort to measures that seem to be cost-friendly at that moment but turn out to be a costly affair.
So, if you are thinking of managing your finances on your own, hang on!! Ask yourself a simple question, "Are you well versed with all the terms and conditions or technicalities around accounting?" Or "Do you have time to keep a check on your finances?"
If the answer is "NO," you must think of using accounting services right away!
Why? Because you can't be sure every time the person hired for the job is qualified or not to handle your finances.
This is why outsourcing accountancy services is the best way to get the best person to do your job.
Accounting Services- What to Expect?
When hiring accounting services, you don't only pay for keeping your accounts up to date. Instead, you get a range of services. For instance,
Reconcile bank accounts along with generating balance sheets and income statements.
Provide an online backup while setting up your quick books.
Planning taxes to lower the taxes
Payroll accounting
Not only that, some provide IRS representation as well. The idea is to ease your burden by acting as an accountant for small business, and do all the necessary paperwork and tasks in your place.
If you are still thinking about the cost-effectiveness of hiring accountancy services for your business, the following reasons will help you make an informed decision.
It's Relatively Affordable
Most businesses consider outsourcing as additional business overhead. But little do they know it's absolutely the opposite.
But when it comes to outsourcing services, the providers make sure that they provide quality services, which is not always the case when you hire an in-house accountant for your firm.
Besides that, you are saving money on salaries, taxes, office supplies, and many more. You will be paying only for what you need. And the best part is that there is no loss of productivity.
It Helps You Save Time
If you take all the time used in the recruitment process, you'll understand that it requires quite a lot of investment in terms of money and time. Plus, you'll have to create a strategy for hiring professionals.
Plus, the time taken by the hired employee to understand the basics of your business would be a lot more.
Contrary to that, you won't have to guide the outsourcing professionals since they have already been doing it for many years. And since time saved is also equivalent to money saved, you'll be using that time to do tasks for growing your business.
Wrapping up
When you start a business, doing everything on your own might not seem too much of a task.
But when your business starts flourishing, you won't be able to dedicate equal time to all your tasks.
That's why hiring accountancy services will help you focus your time and energy on making decisions that will further help grow your business.
So, when outsourcing these services, you must:
Determine what kind of services you will require.
Get an estimate of the costs involved in getting things done for your business.