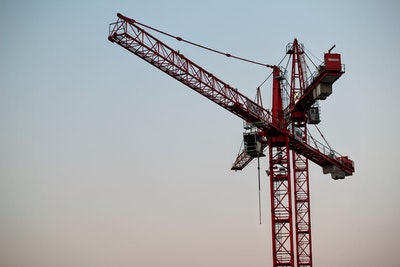 Whether you work at heights on a daily or occasional basis, your goal is to stay focused on your safety at all times.
It only takes a simple careless mistake to turn a simple routine task into a dramatic event. Falls from heights can cause serious and sometimes fatal injuries.
You need to be sure of the safety of your workers whenever they might be at risk.
Here are some tips to ensure safety for workers working at heights.
1. Use Guardrails
Passive protection is the easiest way to ensure the safety of your workers. There are guardrail systems for almost all types of roofs, such as free-standing guardrails for flat or low-pitched roofs, guardrails attached to the parapet, guardrails for dry tank roofs, etc.
Prefabricated guardrails can be attached temporarily or permanently according to your needs. No matter what type of safety barriers you use, once in place, you can be sure that it is the easiest to use and simplest fall protection system to implement.
2. Select the Appropriate Personal Protective Equipment
If you use personal protective equipment (PPE), you need to make sure that you choose the correct equipment. Not all harnesses that comply with standards will have the same qualities, performance, and ergonomics and, of course, not the same price.
Sometimes it's just a logo or branding issue, but most of the time, it's the features you get or sacrifice like extra D-rings, flame retardant material, etc.
Make sure your workers are able to adjust their harnesses so that they fit them properly. Every situation is different, so you should assess your working conditions and the task at hand to give your workers the equipment that will truly protect them.
3. Make Sure You Use the Lifting Platforms Appropriately
There are many ways for an operator to make mistakes, so we need to discuss fall-from-height protection when using lifting equipment. Visit eZYUPHIRE to learn more about knuckle boom lift.
One thing that's often forgotten is that anyone on a lifting platform, at any time and at any height, must be properly secured.
"Tied up" not only means that they must be attached to the anchor point designed for the cradle, but it also means that they must not wrap their lanyard around the rails and that they must have a thing that actually fits to be secured when working at the height.
4. Stay on the Lifting Platform
Do not step onto the platform ramp (do not sit, stand, or climb). Keep both feet always on the floor of the platform.
Never leave a raised aerial work platform unless you are properly trained to do so. Never climb down from a raised platform.
5.Never Exceed the Indicated Limit
Always observe the maximum weight or load limit indicated. If you exceed these limits, the aerial work platform may tip over.
Follow the tips above for safe working with a lifting platform. Also, consider, for example, wind speed, a factor that should not be underestimated when working safely at heights.