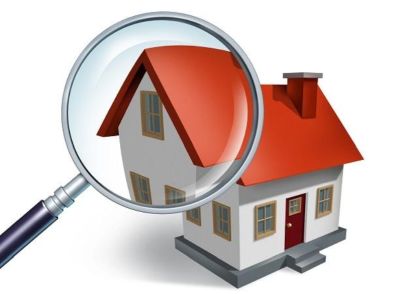 You know you need a home good home inspector, right? So how do you go about getting them?
This article will show you practical steps that will help you pick the best for your peculiar situation.
So let's roll…
1. The Cheapest Isn't Always the Best
Someone said this: "The cheapest is not the best but the best is the cheapest in the long run.
Think about it and you'd agree with us that it is true. So when you want to get a Denver home inspector, you need to understand the average cost and what to expect as an average.
Next, check what each potential provider promises to deliver and then make your call based on the value you are going to get.
That's the smart thing to do.
2. Don't Use an Inspector Referred By the Estate Agent
This is common sense. Don't use an inspector that's recommended by the estate agent. That is unless you are dealing with an estate agent whom you trust completely.
The reason is simple: There's a conflict of interest. If the inspector finds major issues with the home you're about to buy, the price goes down. This will affect what the agent gets in most cases.
So do you think your agent cares so much about you to take a smaller cut? If you think so, then you should be fine. But if not, look for another inspector.
3. Use Only Insured Inspectors
Did you know that inspectors do get injured while inspecting homes? Do you also know that some of them would want to hold the homeowner liable for any injuries they sustain during their inspection?
This is generally true of those who don't have any insurance coverage against injury.
So to avoid any issues, find out from potential providers if they have coverage. Furthermore, also find out who bears the cost of any injuries they might sustain while carrying out their inspection.
4. Opt For an Inspector Who Does NOT Carry Out Renovations/Repairs
An inspector is supposed to help detect real issues that either a homeowner or potential owner should be aware of. That said; you don't need someone exaggerating issues because they'd like to push you towards unnecessary repairs or renovations.
So to avoid such issues with conflict of interest, look for a Denver home inspector who does just that: Inspections. If their suite of services includes renovations and repairs, then you are advised to give them a pass.
5. Check their Previous Reports
It's a smart idea to ask potential inspectors to give you reports of similar jobs they've done in the past.
Why?
Simple. It helps you determine how thorough they were in those jobs. The truth is that they'd likely give you their most thorough reports. From there you can see whether they'll do a thorough enough job for you.
Furthermore, you'll be able to determine who is most experienced in the type of property you're about to buy.
6. Check their Expertise and Experience
What quality of training does this potential provider have? It's a good idea to check which professional certifications they have. But more importantly, is their hands-on experience.
And for this, it's important NOT to be carried away by just how many years a person has worked in the field. Check for the active projects they completed within that time frame. This is a better indicator of experience.
To buttress this point, consider the following…
Inspector A handled an average of two home inspections every week for 15 years. That means they have completed over 1500 inspections.
In contrast, Inspector B does an average of five home inspections every week and has done so for 7 years. This would mean they have done over 1800 inspections.
So while Inspector A has put in more years, Inspector B has more hands-on experience.
7. Find Out the Scope Of their Work
Different professionals have different minimums that they demand of themselves. Yes, there might be industry standards, but some folks hold themselves to higher.
So before you hire a home inspector, find out what the scope of their inspection would be.
For example, would they inspect the plumbing work, structural integrity, electrical system, HVAC system, basement, roofing system, the foundation, and other areas mentioned here?
It's good to get these details because it would help you determine exactly what you are paying for. In this light, an inspector who might charge a few dollars higher but has a wider scope might end up being a better option for you.
8. Find Out If You are Allowed to Accompany them
Don't forget that it's your home we are talking about here (Whether you're selling or buying). It's important that you go with the inspector so that they can explain things to you as they carry out their inspection.
This is important for home buyers for a number of reasons. First, because it helps you determine parts of the home that might require attention in the future even if they aren't major concerns at the moment. Furthermore, it helps you get insight into areas that would require more routine maintenance to keep the house in top shape.
Yes, the primary assignment an inspector carries out is to help you evaluate the state of a property. However, they can show you a lot of things and areas to pay attention to for your home to function optimally.
Accompanying them also makes it less likely that they'll exaggerate problems since you'd be there to see things for yourself and ask them questions.
9. Get a Specialist for Special Properties
Yes, any good home inspector would do a great job helping you find problem areas and evaluate a home. However, if you are buying a special type of property, like a historic home, you need to get an inspector who specializes in such a property.
Since they'd have handled properties like yours many times, they'd know what to look for. They'd know problem areas to check. This is important because this gives you the biggest bang for your buck.
10. Ask for References
It's always a good idea to ask a potential provider to give you references. Yes, they'll give you the contact information of their satisfied clients; we know that. But then it shows you that they do have satisfied clients.
But more importantly, you can reach out to those satisfied clients and get deeper assessments of a provider by asking the right questions. You can find out how detailed they were, how responsive they were to questions, etc.
If a provider cannot give you a good number of references then you already have a red flag that indicates that you need to tread carefully.
11. Ask Your Acquaintances
Do you have friends or family members who have bought homes in the area? Who did they use for their home inspection and how satisfied were they with the quality of service they delivered?
Ask them. One thing is sure: You can trust your friends to warn you if an inspector did a poor job. You can count on referrals that have your best interest at heart.
Conclusion
A home is the single biggest investment most people ever make in their lives. Furthermore, your home affects you in many ways.
Therefore, it makes sense that you get the very best home inspector you can afford to ensure you make the right choice.
We believe you'll achieve that if you follow the tips shared in this article.