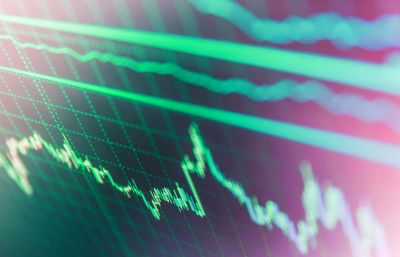 Since the Forex market is considered the biggest financial market globally, it's also a perfect place for scammers to victimize traders, especially those who are new in the field.
Fortunately, there are some ways on how you can avoid trading scams.
As a Forex trader, you must be knowledgeable of the basics of Forex trading before jumping into it. Although it's lucrative, you should know that it's also risky, so managing the risks well is essential to avoid losing money and prevent any possible trading scams.
So, whether you're a beginner or a veteran in Forex trading, keep the following in mind to avoid being scammed:
Avoid Too-Good-To-Be-True Opportunities
In Forex trading, there's no easy money. Never believe anyone who says you can make money with more gains every month.
It's nonsense because Forex trading requires lots of screening time, patience, education, and quick wits to be profitable.
However, it's not impossible to earn money with Forex trading. If you're dedicated and committed to learning more about Forex trading properly, it can be an additional source of income.
Choose Forex Brokers With Good Reputation
One way to avoid trading scams is to choose a Forex broker with years of experience in the industry and a good reputation.
You can check how reputable a Forex broker is by reading the reviews by traders on its website. A good Forex broker is transparent and trustworthy with a proven track record.
Do A Background Check
No matter your Forex trading experience, it's always wise to do a proper background check on your preferred Forex brokers. Check every section of their websites, including financial reports, trading history, business registration details, and contact information.
If possible, don't work with Forex brokers without any background information. A good broker is transparent with their information and will provide anything to prove their reputation. Check their legitimacy by searching online.
Be An Informed Forex Trader
Always find time to educate yourself about Forex trading to avoid developing a 'gambling syndrome' and minimize your losses.
Knowing about Forex trading is a great way to prevent getting duped. In fact, being an informed trader has a high chance of dodging unregulated brokers.
Plus, if you're equipped with Forex trading knowledge, you won't be an easy target of scammers.
Start Slow And Start Small
In terms of Forex trading, rushing everything will take you nowhere, and you might end up being a victim of trading scams that promise high returns in a week or a month. If you want to be a successful trader, start slow and start small.
Experiment first with a micro account that provides minimal risks under less challenging conditions. Once you're ready, consider the standard account to level up your Forex trading journey.
Settle With A Regulated Forex Broker
Working with an unregulated broker increases your risk of getting ripped off.
Since such brokers don't have a governing body, they can easily pull out any dirty tricks, and you won't be able to do anything about it. That's the reason why it's always essential to settle with a regulated Forex broker.
What makes regulated brokers different from unregulated ones is that they include regulatory information and appropriate risk disclaimers on their official website. You can be assured that you're in good hands.
Avoid Flashy Websites For Forex Trading
Keep in mind that all that glitters isn't gold, and it's true when it comes to trading platforms with flashy websites.
Make sure to avoid such sites, particularly those that offer lucrative rates of returns and promise big profits in no time. If you encounter such websites, be suspicious because there's no easy money in the Forex market.
Take Advantage Of The Demo Account
When you're just getting started with Forex trading, a good way to test out a broker and determine if it's perfect for your needs is to try its demo account.
A Forex demo account enables users to practice and try trading with virtual money without losing actual money. You're not even obliged to open paying accounts. The best Forex broker doesn't ask for real money to try out the demo account.
Final Thoughts
The best way to avoid any Forex trading scams is to take enough time to decide before jumping into an investment.
If possible, do your homework and weigh the pros and cons. It's also crucial to read reviews on reliable websites.
Note that there's no such thing as getting rich overnight, so take your time to learn Forex trading basics to reap the benefits it offers.