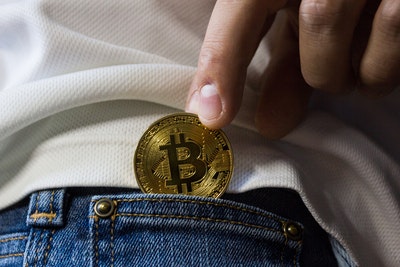 Cryptocurrencies are now one of the most valuable assets among investors. Although there are bad names due to the black market events in the past, most people want to invest in digital currencies due to high returns.
In the last ten years, investors from all age groups have added Bitcoin and a few popular cryptocurrencies to their portfolio. More importantly, many institutional investors are also turning towards the crypto space. It's one of the hottest topics among crypto investors.
If you are considering investing in cryptocurrencies, here is what you need to know about the rise of big investors in the crypto space. First of all, let's understand why institutional investors are entering the crypto market.
Why Institutional Investor Want to Invest in Crypto
There are different reasons why institutional investors are turning towards cryptocurrencies. Some of the common factors are rising inflation, changing monetary policy, and low returns from traditional investment assets.
Apart from this, there are some other reasons that attract big investors to invest in crypto. They are:
There is no correlation between the crypto market with the traditional market during uncertainties like an economic downturn or financial crisis.
The crypto market has very little or no influence on inflation. As virtual currencies are not controlled by the government, so there is no fear of inflation.
Technologists and entrepreneurs around the world are working hard to build a reliable infrastructure and ecosystem for institutional investors.
There is a rising interest of global companies to issue their own cryptocurrencies that attract more institutional investors.
More and more individuals, retailers, businesses worldwide are accepting crypto as a viable payment system.
Cryptocurrency also offers startups the option to raise funds through ICOs.
These are some of the primary reasons that attract institutional investors to invest in virtual currencies. Now, take a look at the impact of the crypto initiatives by some global companies on institutional investors.
Institutional Investors in The Crypto Market
Here you will see some of the global companies that are interested in cryptocurrencies.
PayPal
PayPal has a significant contribution to the global financial system for its online payment platform. Most of the business transactions and millions of users are using this platform regularly for making payments.
Recently, the company announced that it would provide its service with Bitcoin and some popular cryptocurrencies. It plans to enable sales of different products and services with Bitcoin and other cryptocurrencies in the coming days. It shows that more institutional investors will enter the crypto space in the near future.
VISA
VISA is the most popular payment-merchant in the world. I guess you may have a VISA debit card that you use for making payments. The company has made a partnership with many crypto-based projects that offer crypto debit cards.
These cards will allow the users to make payments and perform all the financial operations that they can do with traditional debit cards. It's one of the biggest investments in the crypto space that encourages more institutional investors to invest in cryptocurrencies.
Along with VISA, other debit and credit card companies are also interested in offering their crypto debit cards. If you want to get a crypto debit card, please conduct online research to choose a legitimate and reliable debit card.
Microsoft
Microsoft is one of the top tech-giants of the world and an early adopter of cryptocurrencies. It accepts payments for its products and services. The company wants to accelerate the crypto mining system by offering interactive online activities that will help users to earn crypto coins.
It shows that there will be a high demand for cryptocurrencies in the future. Even though it's not a direct investment in cryptocurrencies, it attracts many investment firms to invest in crypto projects.
Closing Thoughts
Whether you want to trade or invest in cryptocurrencies, the above facts show that the value of cryptocurrencies will rise in the future.
Many retail investors who have little knowledge about finance and technology use https://bitcoin-profitapp.com/ for trading and investing in Bitcoin. Because it offers a user-friendly interface and an accurate market price.
Lastly, please share your views on this post in the comment section.