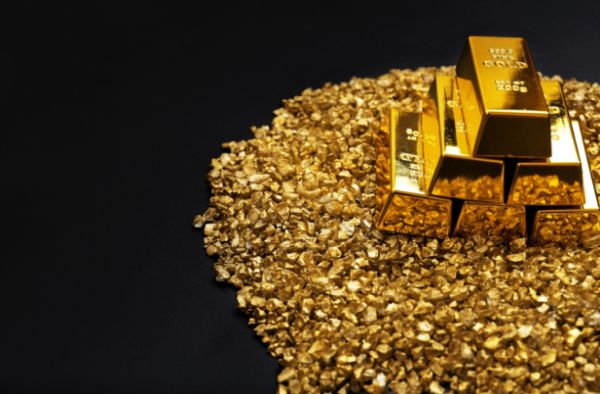 With the uncertainties in stock markets and currency investments today, it's no wonder why so many investors want to diversify their portfolios.
If you have the same situation, you might be looking for gold and other precious metals to help you hedge against inflation.
Successful investors can protect their portfolios wisely, which is possible with a precious metal individual retirement account.
Gold and silver have been a store of value for decades, and their value is steadily rising along with the price of goods and commodities.
There are some advantages when you invest in them, and here are the things you need to know.
What is a Precious Metals IRA?
A precious metals IRA is an individual retirement account in which precious metals are held in lieu of traditional investments like stocks and bonds.
Precious metals have historically outperformed other asset classes during periods of economic turmoil, making them a valuable addition to any retirement portfolio.
How to Start Investing?
You might be struggling to find ways to secure your retirement. If so, then gold IRA investing can be the answer. It's never too late to start investing and planning for your future. Generally, people only have access to the plans sponsored by their employers, like the traditional IRA and the 401k plans.
When you invest in a precious metals IRA, you'll get the same tax advantages, and you'll also have the added security of owning tangible gold bars and coins. Getting started is also simple.
Choose a company that will help you open a precious metals IRA. These precious metals experts provide assistance when it comes to connecting you with legitimate dealers, storage, reports to the IRS, and opening your account. It's very important to follow the regulations set by the IRS to prevent penalties.
You can roll over your 401k funds to the newly opened account and start buying bullion. There are limits for contributions and distributions, and the experts will let you know about them.
Pros and Cons
When it comes to investing in a gold IRA, there are pros and cons to consider. On the pro side, gold is a tangible asset that has been used as a form of currency and store of value for centuries. It is also a relatively safe investment, as the price of this metal tends to be stable or increase over time.
Gold can also be easily traded and sold since there are a lot of available buyers out there. However, you must reach a certain age before withdrawing your coins and bars without any penalties. See more about withdrawals without any fees on this site here.
On the con side, these investments can be expensive, as you will need to purchase gold bars or coins and store them in a secure location. Gold can also be volatile, meaning the price can go up and down quickly.
There are also storage fees and brokerage costs that you need to include in your budget. You will need to research to ensure you are getting a good price for the bars and coins you're going to purchase.
Helpful Tips to Know About
Diversify your portfolio: A gold IRA can be a great way to diversify your portfolio and hedge against economic uncertainty. However, it's important not to put all your eggs in one basket.
Be sure to diversify your portfolio with other investments as well. It's highly recommended to put only about 5% to 15% of your assets in gold so you wouldn't miss the dividends that are generated by stocks.
Know the fees: There are typically fees associated with setting up and maintaining this type of account. Be sure to ask about these fees upfront, so there are no surprises down the road.
Choose a reputable custodian: When choosing a custodian for your gold IRA, be sure to choose a reputable and experienced company. Do your research and ask around for recommendations. Read the post about custodians at this URL: https://www.techtimes.com/articles/256826/20210208/why-gold-ira-custodians-are-becoming-more-abundant.htm.
Another thing is to have gold bullion in the form of bars and coins. Coins issued by specific sovereign governments are available around the world, and they are generally popular with investors and dealers.
Their spot prices can be available on various financial websites and publications and can be the perfect addition to your portfolio.
However, the IRS only allows certain coins to be kept in an individual retirement account, and they should be able to pass the purity standards, so this is something that you might want to check out first.