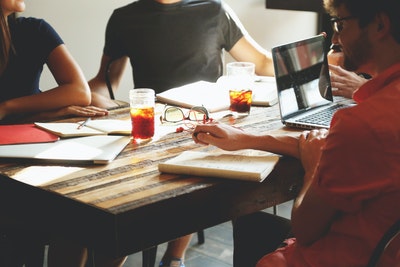 Bigger projects come with bigger challenges. Add in tight deadlines with complex requirements, and it's easy to see why most visual dashboards are absolutely convoluted.
Based on surveys by researchers at the University of Oxford and McKinsey, large projects can run 45% over the estimated budget and 7% overestimated deadlines. More worryingly, the researchers found that the longer a project exceeds timelines, the more it threatens the very existence of the company.
Experience and skills, it turns out, aren't always the answer. What you need is the right balance of specialized solutions and integration experts. This is why many managers are turning to smart project delivery to put a handle on their growing challenges.
Here are just a few best practices that you can employ to boost performance and get results.
Managing Strategy
Many companies make the mistake of concentrating exclusively on their budget and timelines instead of prioritizing efficiency.  While budgeting and time management is very important, finding an efficient way to complete the project is what ultimately saves you both time and money.
Managing strategy means reducing the number of unnecessary steps as much as possible. This often means setting up smaller goals instead of relying on bigger goals. Smaller milestones are much easier to complete the bigger milestones – plus they act as huge boosts of morale for the team.
Create a Strong and Responsive Team
Behind every successful project is a strong team. At Realization, we know all too well just how important teamwork is to success. If you are dealing with large scale projects, every member of the project must be familiar with their role. If every person can focus solely on their specific job – as opposed to going all over the place – it will become easier to achieve objectives.
There are many ways of keeping this system working at full force. Firstly, team members need to be motivated and love what they are doing. Without this element, it will be difficult to get everyone on the same page.
Secondly, there needs to be quick and flexible change management and a good system of risk assessment. In large scale project, changes are the driving force of success, if you can't adjust your milestones because they're too inefficient, you end up losing.
Your goals and milestones should be easily adjustable at the drop of a hat. This is where real-time management solutions come in. They generate daily reports, desktop calendars, and data to simplify milestone management.
You Need More Integration Experts on Board
Speaking of team members, it is beneficial to find an experienced integration expect. This is because technical knowledge and experience alone aren't going to make your integration project a success, you need someone who has experience and knowledge about different business processes and can guide you through the complex requirements involved.
This combination isn't always easy to find.
Integration experts help you design the optimal framework of integration. Finding these experts can prove to be tough, especially when you're just starting out and your core business is entirely different. Instead, a better choice is to outsource this solution to third-party service providers.
Large Scale Projects Need Special Management Practices
Large scale projects require an element of improvisation based on their special needs. You can't rely on linear strategies such as the waterfall methodology. You need something more responsive and dynamic.
A more effective solution is to work on an end-to-end basis. This means that your team works on the project from A to Z to avoid misunderstanding that often arises during project transitions.
Gaining Visibility into a Project
One key issue with large scale projects is that owners of different systems are unwilling to share data with other stakeholders in the same organization. This could be due to several reasons including loss of independence, fear of transparency of information, fear of losing their importance in the organization, and the list goes one. None of these reasons should stop a project, but in practice, companies can come to a grinding halt.
This pheromone is mostly observed when companies integrate with third-party vendors who are often unwilling to share their data and information. For an integration project to become successful, you need strong support from all stakeholders of the company to override these problems
This is why many businesses are relying on Smart Project Management to cut through bottlenecks and overcome delays. It prevents chaos and delivers more on time at a lower cost.
Click here to learn more.