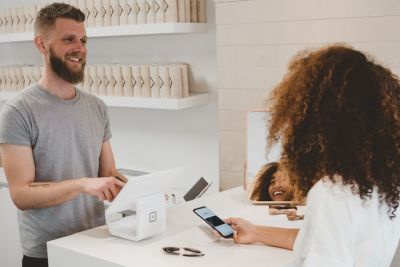 All businesses have one thing in common, they want to make a profit, and to do that, they
All companies have one thing in common, they want to make a profit, and to do that, they need leads and lots of them.
Lead growth is a fundamental part of any company. The more leads you have, the higher potential your business has at selling its product or services.
If you can define who your ideal customer is, but you're stuck on how to reach out to those people and generate new leads, the below tips can help.
#1 Be Social
To create leads, first of all, you need to ensure your business can be seen online. One way to do that is by using social media.
There are so many people across social platforms such as TikTok, Facebook, Instagram, etc. Most of which are interested in socializing and uploading pics.
But that's not all; they're also looking for products and services just like yours. And so, seizing this opportunity is critical. You can do this by creating a compelling social media presence and strategy for your business.
Use quality content to attract and engage your intended audience. Such as making a video for your brand or creating a competition for social media users to follow. In turn, you'll start getting your name in front of potential new leads and begin producing interest around your company.
#2 Source Leads
Some businesses seek help from external companies to, for instance, skip trace leads for their company.
Skip tracers and data management businesses make it their job to find and test quality leads.
For a fee, they will forward you a pool of contacts that resemble your ideal customers to who you can begin sending your offers or pitches.
#3 Manage Your Reputation
What people think and write about your business matters. It's what they'll tell their friends and family, disclose on their social media, and comment on your google plus business listing.
It's been proven customers are more likely to rely on other people's comments about a company than a company's marketing efforts. According to Nielson, 92% of customers trust unpaid recommendations as opposed to paid advertising.
With digital reviews being the deciding factor that can tip the scale of whether you get more leads or not. It's worth managing your reputation as much as possible to ensure the odds are in your favor.
You can do this by firstly providing an exceptional product or service, and secondly, by stimulating customers to review your business for incentives. In turn, your excellent digital reputation will help you to generate plenty of new leads.
#4 Optimize Your Website
A compelling, attractive, easy to use the website is essential for all companies to retain potential leads on their site.
To go the extra distance and keep website browsers engaged. Optimize your site to pop-up an email subscription box, requesting the viewer's name and email in exchange for a discount or freebie.
Once you have built an email list of leads, you can stay connected via email and highlight new products they might be interested in. Or exclusive offers on their first purchase on your website.
Rather than devoting your budget and efforts to one lead generation tactic, invest your time in a few to see what works best for your business.