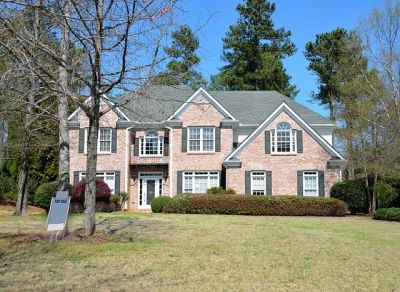 If you're thinking about selling your home you can either choose to go with a real estate agency or consider other ways to sell it yourself.
There are even companies that will offer to buy your home for cash if you want to streamline the process. If you have some experience with the property you could consider selling your home yourself.
Many people sell their homes themselves without any problems, but if you have any concerns it's still advisable to speak to a real estate agent or financial advisor.
Here are five tips for selling your home.
#1 Carefully consider all the options
It's important to consider all the options first. If you want to sell a home fast, you could opt for a company that will buy your property.
You could otherwise weigh up the pros and cons of going with a realtor. They will charge for their services but you'll get more expert advice. It depends on your priorities.
It's important to take all the factors into consideration and make the right decision for your situation.
#2 Choose the right time to sell
There is actually the best time to sell your house. This tends to be in the springtime as the weather gets warmer.
People don't tend to buy or sell properties during the holidays and winter months, for example. It's also advisable to do some research into the current state of the market and find out if it's a good time to sell.
Consider all the economic factors and try to plan an appropriate timescale.
#3 Set a realistic price
Don't set an unrealistic price and be prepared to accept the asking price. This might seem like a good time to work on your negotiation skills but you need to be aware of the fact that buyers will also perform their own market analysis.
Find out the average price for the area and type of property that you're selling at the moment. A lower price will likely generate more interest but it's important that it's not too low. This could create a sense that it's too good to be true.
#4 Spruce it up first
You'll have more success if you do the necessary maintenance beforehand. This is a good investment and will increase your home's curb appeal. It's also worthwhile considering professional cleaning services.
They will be able to clean the more difficult areas and get your home in a condition ready to sell. It's true that cleaner, well-maintained houses are easier to sell so it's worth spending the time and money sprucing your place up before you put it on the market.
#5 Be transparent and honest
Be completely honest about any problems or negative aspects of the house or area.
Don't leave anything as a surprise. Post plenty of clear photos on your listing and provide all the necessary information to potential buyers.
It's proven that transparent sales work, so don't try to hide anything. If you're as honest and friendly as possible, you'll be more likely to make a sale.