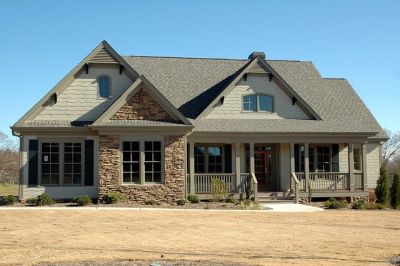 There is no doubt that searching for a new home is incredibly exciting, but it's often a stressful process too.
If you're preparing to begin a hunt for a new home, and you're keen to keep stress at bay, here are some tips to simplify your search.
#1 Set a budget first
Before you start scrolling through online listings or signing up for alerts, set a budget. It's crucial to go into a property search with a figure in mind.
Do your research on the real estate prices in the areas you're interested in. There can be a huge variation between neighborhoods, even ones that are close together. You'll be able to set a realistic budget based on the current housing market conditions.
If you can set a maximum budget, this will enable you to filter out results that don't match your requirements and prevent you from falling head over heels for a house that isn't affordable.
Analyze your monthly outgoings, make sure you know exactly how much money you have available for a deposit, and compare mortgage offers to find the best deal.
#2 Consider what kind of property you're looking for
Some people start looking for a new home knowing exactly what they want, but for others, there's a raft of options on the table. Although it's beneficial to be open-minded, it is useful to think carefully about the kinds of properties that interest you.
Are you looking for a project, do you love traditional homes, or are house and land packages most appealing to you? It is worth exploring different options and viewing a selection of properties, but it's also helpful to rule out anything you know you don't want to prevent confusion and provide clarity.
If you want to move straight into an apartment or a house, for example, you can discount properties that are crying out for renovation work.
#3 Create a wishlist
Unless you've got a huge amount of money to spend, it's unlikely that you'll be able to find a property that is perfect. When you're considering contenders and arranging viewings, create a wishlist.
Your list should include features or characteristics that are essential or non-negotiable, as well as those that you can live without. Compromise is often key when finding a new home, and it's wise to think about the components that are deal-breakers for you.
Are you desperate for a large garden, do you need space for a home office or does the property have to have original features? Could you live without a garage or would you be willing to sacrifice a formal dining room for an open-plan living area?
Weigh up the pros and cons and think about your lifestyle.
#4 Give yourself time
A lack of time can create unnecessary pressure and contribute to rising stress levels. Unless you find yourself in a situation where you need to move imminently, it's hugely beneficial to give yourself time to find the right property.
You don't want to be forced into making rushed decisions or to compromise to an extent where you're buying a house that doesn't tick most of the boxes.
Take your time to view properties, to compare different options, and to figure out whether you're willing to take the next step and make an offer.
Buying a house is notoriously stressful. Simplifying your search can help to make the process more enjoyable and efficient.