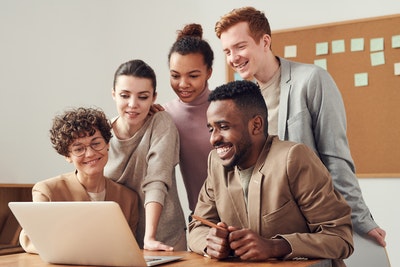 Do you have a problem with high levels of employee churn?
Perhaps you haven't heard of this issue before at all. Employee churn refers to the rate at which your team members leave your company. If your churn rate is high then it's a massive issue. It can cost your business a fortune.
Why is this?
Well, when an employee leaves that's going to cause an empty hole in your business. Particularly, if it's a crucial role. Hiring practices are expensive and it can take a lot of time and effort to find the right person for a job. So, the trick is to keep churn rates low.
What are the best ways to do this?
Guarantee Your Employees Feel Valued
The first step is to make sure that your employees feel valued in your business. There are numerous ways to do this and it's not just about offering financial incentives.
For instance, you can provide your employees with gifts. Look at a few employee appreciation gift ideas before settling on the right one for your team members. When your employees feel valued they will have job satisfaction, enjoying what they do, and wanting to turn up for work every day.
This is going to boost levels of productivity but also ensure that they don't feel incentivized to explore other possibilities on the market. This is one of the core reasons why employees switch jobs. They want to find another company that appreciates them more.
Focus Up Your Hiring Practices
Next, you need to make sure that you are thinking about your hiring practices and standards. It's important that you don't end up in a situation where you are not getting the right people for the job. This can happen if you don't ask the right questions or even post the right job ad.
You might also want to think about hiring a recruitment manager. The right recruitment manager can streamline the hiring process and ensure that it's a lot more cost-effective. You won't have to worry about problems wasting time on people that aren't relevant to the role in question.
Avoid Negative Issues
Finally, you need to make sure that there are no negative issues present in your business model. This could include harassment as well as bullying. Both problems can mean that you will struggle to keep employees on board because they will want to switch to a healthier office environment.
If you do have issues like bullying, it's important to adopt a zero-tolerance policy. If you do this, then you will be able to stamp out the issue before it becomes a major threat to your company. You also need to complete regular temp checks to guarantee your employees are happy.
We hope this helps you understand why high churn rates are such a massive issue for business owners and what you need to do about them. If you correct your churn rate, you'll be erasing a massive level of waste from your business model and running a far more efficient model overall.