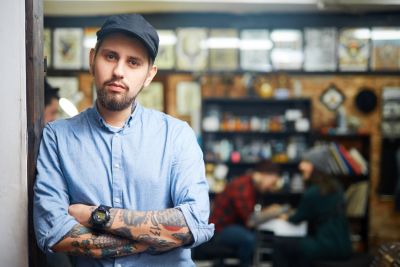 In recent years, the usage of marijuana has become more popular, and with the legalization of recreational marijuana in some states, that trend is likely to continue.
As a result, 44% of Americans now have access to legal recreational cannabis.
Local head shops are a great option if you're looking for somewhere to buy your smoking paraphernalia. Here's why:
 1. Wide Selection of Products
When you visit a local or community head shop, you will be able to find a wide variety of smoking paraphernalia.
It is because they cater to the needs of all kinds of smokers. So whether you are a beginner or an experienced smoker, you will be able to find what you are looking for at a headshop.
Some products you can find at a headshop include bongs, pipes, vaporizers, rolling papers, dab kits, etc.
Additionally, community smoke stores usually have a wide selection of brands. It means that you will be able to find the perfect product for your needs and budget.
2. Knowledgeable Staff
If you choose to shop at a neighborhood smoke shop, you will be able to talk to knowledgeable staff about your options.
It is helpful if you are new to smoking and need guidance on buying products. The staff at community bong shops are typically passionate about smoking and can help you find the perfect product for your needs.
In contrast, many big box stores do not have knowledgeable staff who can help you with your purchase. As a result, it can leave you overwhelmed and unsure of which product to choose.
When it comes to smoking paraphernalia, it is essential to find a product that suits your needs. Neighborhood smoke shops offer a wide variety of products, and the staff is typically passionate about smoking.
3. Better Prices
The best thing about local head shops is that they don't have the same overhead as big chain stores. It means that they can offer better prices on their products.
When you buy from a neighborhood store, you also support your community. These small businesses create jobs and help boost the local economy.
So, next time you need to buy some smoking supplies, check out your local bong stores. You may be surprised at the selection and prices they have to offer.
4. More Personalized Service
If you want to customize your bong or get some help picking out the perfect vaporizer, community bong shops usually have ready and willing employees to help. At big box stores, you're likely to find employees who know very little about the products they're selling.
If you want to get a bong, you might want to consider percolators. Percolators are devices inside the bong that help to filter and cool the smoke. There are different types of percolators with varying levels of filtration and cooling.
Community smoke stores will usually have employees who can explain the differences between different percolators and help find the right one for your needs.
Final Words
Whether you are a first-time smoker or an experienced one, it is always best to buy your smoking paraphernalia from your community bong shop.
You could find various products with friendly guidance, and you will also be supporting your local economy.