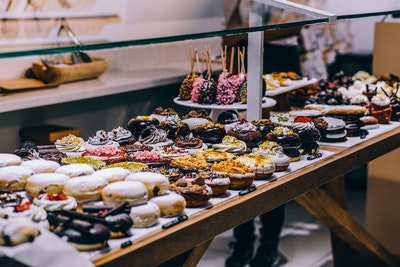 To a girl, nothing is more important than her relationship. Almost! Girls value emotions the most, but when it comes to opening their gifts, they can have a very different expression than you thought they would.
And so putting a lot of thought into getting your girlfriend the perfect present for her big day can be the right thing to do. But overthinking things can set you up for bad choices and a lot of stress.
What you can do is simply find out what your best friend values most or what she needs at the time. You can consult her friends for this or the never-failing internet, or the helpful guide below.
You can even book a once in a lifetime experience for her or buy into luxury. But anything you buy must have value and feelings in it because girls can know if the gift is heartfelt or not.
Read on down below on some of the most popular and practical things you can give to a girlfriend you're deeply in love with:
1. Portable Charger
Let's be honest, electronics are the hype these days, and mobile phones make the top of the list. Your girlfriend, like many others, could be going through complete-charge-anxiety, and if she doesn't, a wireless charger is the need of everyone these days.
While working or being busy in the house, your partner can easily take this charger with her and her phone too to never miss a call or notification. Plus, she could get more organized with it and emit wires.
2. Movie Scratch off Poster
These days you can almost customize anything to your liking due to the advanced service of manufacturing companies.
So, you can get a customized poster that has several tiny posters on it, like a 100, and each one is revealed with a sticker.
This can be a fun activity for both of you as you watch the best 100 movies or series together, including several important ones. It's not so out of the box and can easily be found on Amazon for hanging on the wall.
3. A Cheese Board
There's nothing more practical for anyone than a cheese board at home. And not just any cheese board, you should get one that has different compartments that open up one after another to reveal its contents.
The setting looks delightful, and the items look extravagant set on it. If your girlfriend is into crockery or home décor, this gift will deem very practical by her.
4. Dessert
Your girl deserves a lot in life, and one of the most durable things for her can be dessert. Every girl likes to munch, and if yours is a girl boss, she'll not mind a good sweet tooth while grinding.
You can reward your gift with a nice looking desert box in Melbourne where you can find some fair deals. You can customize this box to your liking and add in all the sweet things your partner is into and the delights that give her strength.