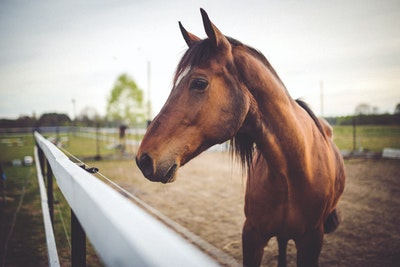 The first rule to having a bet is trying to find a winner but what are some of the keys to removing the guesswork and making our bet an educated selection instead of a throw at the stumps.
The horse you bet on should be in his optimum health. Horses are prone to many injuries and giving them CBD can help them recover fast. You can check here to know more about the benefits of CBD oil for horses.
The most valuable tool is obviously the form guide.
Doing extensive homework is the key to betting with confidence in all races.
#1 Conditions
First of all, let's check out the conditions that we will be dealing with. The weather forecasters are not known for complete accuracy but they will certainly give us a guide to expect any rain, how much, and then we can determine whether the track will deteriorate or improve during the race day.
Identify the track rating as determined by the track manager – this is a key to a number of horses' chances during the day as some are hopeless on rain-affected ground.
If the track has been rated Soft to Heavy go through the form guide and identify the runners who have performed on the wet ground and those who have underperformed.
#2 Runners
Once we have determined the conditions for the day we can try and identify the better chances by working through the runners.
Most punters have time constraints and cannot go through and watch the videos of horses in previous starts but I would encourage that if you can cut down races to three or four chances then try and look at their last couple of runs and determine how they have raced.
Find those that have a consistent strike rate either win or place. This shows that they are honest and will always try and give their best in the run.
Identify the Class of the race we are betting on. Some horse may be going up sharply in grade and although they have been in winning form that may have been in much easier races. On the other hand, there may be a runner that does not have a flattering form but has been racing in much better company and back to this class may be suited.
I tend to favor those that find easier races as long as the handicapper has not burdened them with too much weight.
Important to find those runners that race best over the distance. Some horses may be resuming from a spell over completely unsuitable distance range and if they have shown no form fresh or over the trip then would be keen to steer away from them and wait for late in the campaign when form guide suggests they find the best form.
#3 Distance and Pattern
Track and distance are most important when trying to verify the chances of a selection. This is usually a good guide and if they have performed consistently meeting both criteria then would bet with confidence.
Try and design how the pattern of the race will be. Is there horses in the race who like to lead and set a solid tempo or is there no pace in the race and it will be run slowly. Speed maps have become an important part of a punters tool. If your selection likes to go back in their race and there appears to be little pace in the race then be cautious.
In contrast, if you find a horse with plenty of speed and he gets on a tight track like The Valley in Victoria or Ipswich in Queensland then bet with confidence.
#4 Weight
The weight a horse has been handicapped can be a great leveler. Have a look to see if there are any runners rising in weight or any that may have a great weight relief maybe with the advantage of apprentice claim.
If runners have met in previous starts compare what weight they carried when they last met and what the results were.
You may find a runner that gets a massive weight relief for not being beaten all that far last start. This can be a good guide to form reversal.
As we get into the higher class races the rider can be a good guide to a horse's chance. The top riders have some experts form students around them who may have identified horses from early in their preps and usually, if the jockeys stay aboard throughout that is a good guide.
Senior riders have strength and experience on the apprentice riders and with some of the more difficult horses to ride this is a huge advantage.
Always a bit riskier to be betting in bigger field sizes especially if your selection has a pattern of getting back in the field. There is plenty of ways for a horse to find trouble when they have runners around them and it only takes one check to put you behind the eight balls.
#5 Barrier Draws
Barrier draws can be vital. If you are serious about having a good bet in a race and your horse has drawn wide then barrier statistics from track/distance is vital before making a decision.
Some of the tighter tracks in Australia it is very difficult to win from wide gates.
Once you have determined that all the criteria for a successful wager have been met then find the best value and back your judgment with the facts and figures.
Good luck punters !!