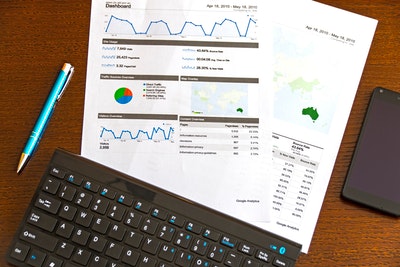 Digital marketing is imperative to a company's success. As a business owner, you may already know that and you may have already implemented digital marketing techniques to expand your business.
Maybe you have gone with SunCity Advising or maybe you have hired your digital marketing specialist in-house.
If you have tried digital marketing and you cannot seem to get the hang of it, here are a few foolproof ways that can improve your digital presence.
#1 Re-Evaluate Your Content
You know that a simple ad is not enough. Offering great content that provides value to your potential customers is the best way to make your company's brand stand out and to be remembered.
Be sure that your content is sharable. You want your content to be shared organically. Amazing content will be shared.
One way to improve your content is to be sure you target your content to different segments instead of a one-size-fits-all campaign.
#2 Utilize Other Channels
Your potential customers are using all types of platforms when surfing online. Capitalize on that.
Do not be afraid of cross-channel marketing. In the end, this technique will hopefully drive conversions. Use things like direct mail marketing to set yourself apart from all those companies that are flooding the inboxes, timelines, and social media feeds of your potential customers.
This also helps you build on the interest and trust you have already gained through your other digital and social media channels.
#3 Send Out Email Newsletters
Newsletters are not an excuse to over-promote sales or different services your company may offer. You want these newsletters to be informal, but with your brand's voice.
The newsletter with a lot of personalities will better connect with your loyal customers, strengthening your brand.
Whether you are a business-to-commerce, business-to-business, or business-to-consumer, utilizing email newsletters gives you a chance to improve relational messaging.
#4 Keep Your Website Updated
Updating your website will always be a step in the right direction when it comes to improving your company's digital marketing strategies.
You want to make sure that your website is mobile-friendly, up-to-date with current information, and designed to keep up with the trends without compromising your brand's identity.
#5 Learn How To Master Social Media
It is important to note that when it comes to your company's social media pages, be sure that you are acting like a person and not a brand.
You want customers, clients, and potential customers and clients to interact with your company's social media. With this in mind, you might want to consider using some social media boosting tools like Growthoid or SocialBoost to grow your accounts. You can learn more about the potential benefits of using social media growth tools by taking a look at this SocialBoost review for example.
The voice and tone of your business's social media should sound like it is coming from a human and not a robot. Remember that social media is a great tool that can be used to establish and build upon organic leads.
#6 Be Open To Feedback
Your customer's voices matter. Listen to what they have to say. If they believe your website is not user-friendly, change it. If they have a hard time ordering off of your website, change it.
That is the value of listening to your customer's feedback. It allows you to see what is working and what is not.