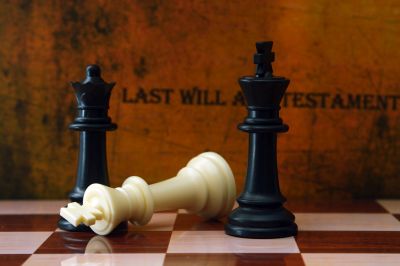 If you have worked hard throughout your life to give your family a comfortable life, you may be concerned that this will all be for nothing if you are not able to take steps to look after the generations to come.
Then, here are some of the best tips to care for your family's finances both now and in the future.
Create a Financial Plan
The first step you should take is to create a financial plan and to discuss this with a professional accountant or financial advisor.
They will be able to find any gaps in your plan and instruct you as to the best possible ways that you can protect your wealth as you head into the future.
This plan should include your goals, potential investments that you are interested in making, all of your assets, and ideas about what will happen to your money as you age.
Take Out Life Insurance
Once you have made your plan, the first step that you can take to protect your wealth both now and in the future is to take out life insurance.
If you are the main source of income within your family, life insurance will make sure that all of your debts and monetary concerns are paid off on your death, including your mortgage and your child's college fund.
To buy life insurance online, Haven Life can provide you with a quote and help you to decide whether it is time to take out this type of protection.
Create a Will
The most common step that people consider is creating a will.
You should create a will as soon as you start a family, and you should update this whenever your living circumstances change, for instance, if you get married or have a child. You may also consider hiring a solicitor to oversee the process if your will is complex, such as if you own a business.
Pay Off Debts
You should also pay off your debts before you die to ensure that your family members are not lumbered with large payments to make.
You can pay off your debts quickly by contributing to these whenever you can and setting up small monthly direct debits.
Plan for Retirement
Your retirement can often drain your legacy if you do not take the appropriate steps to secure your finances.
For instance, you should find an appropriate pension plan with a good growth rate and stay aware of the tax issues that surround your retirement.
Reinvest Your Wealth
If you want your money to do good in the world for a long time, you should consider reinvesting or gifting your wealth.
For instance, you could invest your wealth into the expansion of a family business, gift your money to a family member's education, or consider donating your money to a philanthropic cause, such as a charity.
Teach Financial Literacy
The worst thing that might happen would be if your family were to waste your money after your death.
To prevent this from occurring, you should educate your family about the importance of money and how to care for it well, even when you are not there to guide them.
Protect Your Business
Business owners are in a difficult position when it comes to maintaining their financial legacy, and they should be aware of the extra steps that they need to take.
For instance, they should focus on drawing up an exit and succession strategy that will ensure that the right people manage their business after they retire.