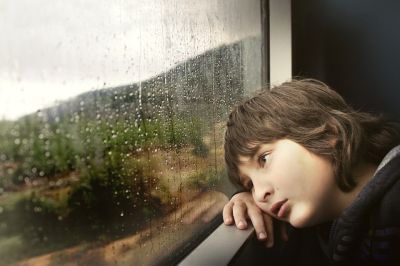 The coronavirus pandemic has changed life for everyone. But while most of the changes have been negative, there are some silver linings to the current global situation. For one, many adults have found new creative outlets and pastimes such as baking, writing novels, or gardening.
With so much extra time on your hands, it's the perfect time to begin that hobby you've always dreamed of but were too busy to start.
But for children, it's not so easy. Although they may seem delighted by the prospect of a long time away from school with as much freedom as they want to play on their Xbox or chat with their friends on Snapchat, they will inevitably struggle. Emotions will rise, and tensions will flare.
They will find themselves wanting to get outside and see their friends rather than being cooped up indoors with only stressed parents and annoying siblings for company.
You want to ensure they use this time productively, not staring at screens all day and sleeping until noon. But you might experience some resistance at first. Here are some tips for keeping bored children entertained while stuck at home.
Create a routine
When you spend almost all of your day indoors, it can be challenging to establish a routine, but you should endeavor to maintain a sense of normality.
It doesn't have to mean timetabling your entire day, but it would be a good idea to break each day into chunks and dedicate time for certain activities.
This could mean they could do schoolwork in the morning while devoting the afternoon to family time.
Establishing set times for getting up and going to bed, as well as eating meals together as a family, will bring some structure to your life in these uncertain times.
Start a hobby
Most children spend too much time staring at screens and social media, which have adverse effects on their mental wellbeing.
Combined with the change in routine and gloomy news headlines, you should ensure they don't get overwhelmed.
Inject some positivity and creativity into their lives by starting a productive new hobby as a family. It could be anything you like, for example, jigsaw puzzles, arts and crafts, DIY, or birdwatching.
Learning from home
Your children have probably been given homework to complete, but this doesn't have to be the extent of their education throughout lockdown. Take the initiative to further their education with a bit of homeschooling.
Even if you're unfamiliar with the subject material, there are plenty of online learning materials to help you. No matter what age your child or how difficult the subject matter, you can find interactive learning resources, exam practice, practical assignments, and quizzes to help you teach them.
What is seven multiplied by seven? How do you ask for directions in French? What does the reactivity of an atom arise from? No matter how obscure or difficult, you can be there to keep them on track for when they return to school.
No matter what age you are or your circumstances, we're all in the same boat. It is a difficult time, but small actions like these make things just that little bit easier to handle.