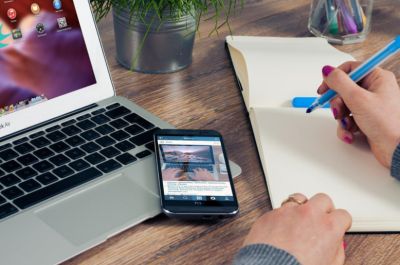 If you already know you need an accountant, then you may also have a good idea of what attributes to look for.
You would need, for instance, someone who is skilled and experienced, and who has recognized qualifications to help you with your finances and calculate your tax liability in the proper manner.
Additionally, you may need to consider other factors as well, including their charges and the costs of hiring, their efficiency and also their reputation.
If you are planning to turn to engage an accountant or accountancy firm for your business, it definitely pays to have a good understanding of what you should be looking for and what you should consider.
Here then, is a few suggestions to help you engage the best accountant or accountancy firm for your business.
Before the selection process
Whilst you can easily search online and find an accountant based on, say, where you live or do business, you have to think about certain factors before the selection process as well.
For one, think about the complexity and size of your business. If you are running a particular kind of business, you may want to have an accountant with the commensurate experience of your industry or commercial sector (info courtesy of central London accountants from Griffin Stone Moscrop & Co website).
Think also about your requirements when it comes to an accountant and what you expect from them. The right qualifications matter, particularly with regard to dealing with HMRC. Does the accountant or accountancy firm you have in mind professional indemnity insurance cover?
Accountancy can be complex, so you may want to ask for recommendations from colleagues and other business owners with whom you have an affiliation or relationship.
If you are a member of a trade association, they may also be able to recommend a selection of accountants best suited to your business requirements. When you have a list of prospective accountants, narrow it down to the top three or four you would like to contact to find out more.
The top considerations
As already mentioned, it pays to speak directly to your prospective accountants so they can give you the answers to your most important questions.
You should have a list of top considerations, of course, and these would include their experience, their charges and costs, their personnel and the size of their firm (if you are eyeing a firm rather than an individual), their efficiency, and any additional services they may provide.
Regarding their professional experience, ask them if they have particular dealings in your industry or sector, and whether or not they have experience with businesses of a similar size as yours.
It also pays to think about their personnel (for accountancy firms) – how many partners are in the firm, and is there someone who will specifically look after your enterprise?
In terms of efficiency, consider their response times and their availability; consider whether they can offer specialist advice for your business or provide help above and beyond general accountancy.
Once you have made your choice, let them know, and you can then expect a letter of engagement from them which will provide details of your business' responsibilities, their responsibilities, their accountancy fees and costs, and how they will charge their fees and when they are due for payment.
Are you looking for a new accountant for your business?