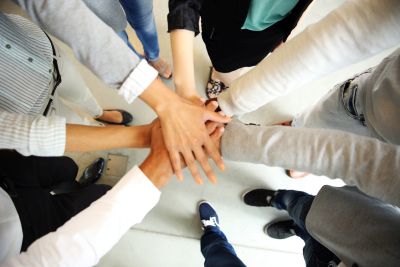 Employee performance has a direct impact on the success of an organization.
The management must have the right approaches to make the most of its human resources.
This article talks about the best ways to manage employee performance to unlock the full potential of the workers.
#1 Provide Comprehensive Training Programs
From onboarding to compliance training, it is important to have comprehensive programs that will improve the knowledge and skills of employees.
With proper training, employees will be aware of their roles in the organization. It is one of the most promising ways to develop your people and make them instrumental in your success.
Looking for the best training programs? Check out the solutions that True Office Learning can offer.
#2 Gather Feedback
Managing employee performance is easier when management gathers feedback. This will give employees a voice in the organization.
This is also an opportunity for the management to create programs that are attuned with what the employees believe they need. Through positive feedback loops, it is possible to establish better relationships within the organization.
#3 Reward Employees
By providing valuable rewards, it is also easier to improve the performance of the employees. Financial rewards, for instance, can make employees happy in their workplace and will also be vital for employee retention.
Non-financial rewards can also help, such as providing more leaves. By executing the best ways to reward employees, it is easier to fulfill their needs.
#4 Create an Action Plan
The management should have a clear action plan on how it intends to manage employee performance.
The plan should identify everything that needs to be done to make sure that the workers are happy.
#5 Assign Mentors
Especially when onboarding new hires, mentorship and buddy system will help to make employees feel more comfortable in the workplace.
Mentors can also be their source of information. They will feel better if there is a specific person who will help them grow in an organization.
#6 Define Key Performance Indicators
The management should clearly define how it plans to assess the performance of the employees. By having key performance indicators, employees will know exactly how their efforts are being measured.
This helps the management to be more effective when they are evaluating the contributions of each employee in the business.
#7 Use Peer Reviews
Peer reviews are important because they can provide a 360-degree view of the performance of employees.
It does not rely solely on what the management thinks about its workforce. Rather, it also involves other employees and they are allowed to review the performance of their peers.
This will make the feedback more constructive. This can also help in improving employee relationships.
Managing employee performance is one of the best ways to build a successful business. From providing training programs to rewarding the workers, keep in mind our suggestions above to help employees be at their best.