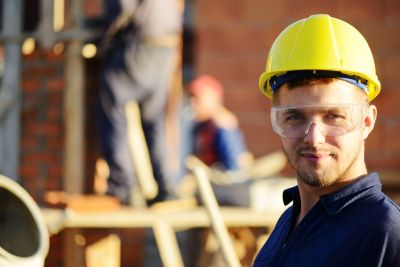 As an employee in any profit-generating organization in New York, the law stipulates that you are entitled to compensation if you are injured while working.
Yes, this is otherwise referred to as workers' compensation or workers comp and it's there to protect you should you get injured in your line of duty.
Let's look at how workers' compensation in New York works.
What is workers' compensation in New York?
Workers' compensation is an insurance policy that provides money and medical care to employees who are injured while working.
It's your employer that's required to pay for this policy, and employees aren't supposed to contribute to it.
The Workers' Compensation Board is the body that processes the claims to determine the type of compensation that will be provided, either cash benefits or medical care, or a combination, and to what extent.
How does Workers' Compensation in New York Work?
Generally, all work-related injuries are covered under the New York workers' compensation law, together with occupational illnesses such as hearing loss but excluding damages when commuting to and from work.
In the workers' compensation cases, no one is blamed for the accident, and as a result, the compensation fee isn't decreased based on the employer's or employee negligence.
However, if the employee was under drug influence or had intended to inflict injury to self or another person, the compensation may be eliminated or reduced significantly.
In other words, if you are suffering from work-related injuries, you are entitled to financial and medical benefits, but you should know that they are not that easy to get.
It's advisable to seek help from experienced Workers Compensation Lawyers who will assist you get compensated, particularly if the employer or the insurer is disputing the claims. In fact, don't wait for an injury to grow worse to report to your supervisor, see a doctor and file a claim.
If you are unable to work because of injuries or occupational illnesses for more than a week, the insurance company is supposed to pay the cash benefits to compensate for lost wages.
In addition, if you return to work but are unable to earn the same fees that you were earning before the injury, the compensation is approximately two-thirds of the lost wages.
These disability payments are temporary and are disbursed per week until the compensation is settled or you regain the ability to work fully.
If the workplace injury or disease causes permanent impairment, you are entitled to receive permanent disability compensation, and if the injuries lead to death then close family members will receive funeral expenses and weekly cash benefits.
NB: It's important to note that not all workers are protected by this law. For example, volunteers in non-profit organizations, some employees in foreign governments, firefighters, police officers, sanitation workers, independent contractors, religious workers, and occasional casual laborers are not protected by the New York workers' compensation law.
Conclusion
Work-related accidents are common and it's important that you stay safe. You should know that you are entitled to compensation in case of a workplace injury.
If such an unfortunate situation has happened to you then speak to a personal injury lawyer for help with your claim. This will ensure that you get the compensation you deserve.