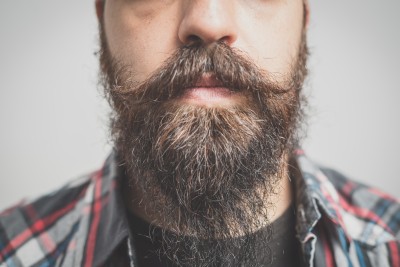 Athletes are some of the most admired people in the celebrity world and how they look speaks volumes.
This was evident when IFC Network, formerly Independent Film Channel, held a poll where Americans were supposed to talk about their best-bearded celebrities. At the end of the poll, one clear thing was that Americans had a thing for athletes with facial hair.
Athletes who have great facial hair are not only known for their prowess in sports like baseball, football, hockey, basketball among others but also for their fitness and well-kept beards. Most of these athletes tend to change their looks from time to time, but some have found a way of sticking to their trademark trim for the rest of their lives.
It's not that everyone can pull off a great beard, however, and it takes more than a nip and a trim here to have the desired look.
Beard grooming involves so many products that you should use and one such product that you can't do without is beard oil.
3 Reasons You Should Be Using Beard Oil
Beard oil has been there for decades and it's the go-to product when it comes to beard grooming.
Softens coarse hair
An unkempt beard is always rough and has a spiky feeling. One of the well-known uses of beard oil is to soften coarse hair so that it is easier to manage as well as style.
Conditions the skin
When it comes to beard grooming, most people tend to the beard and forget about the skin underneath.
Beard oil will not only soften the beard for easy management but it will conditions the skin underneath to prevent the growth of dandruff and the skin becoming itchy in the process.
Beard oils are fragranced
This is a benefit since you can be assured of not only a great looking beard but a fantastic smell throughout the day when you use beard oil.
This means that you never have to spray your beard with an aftershave after you have shaved.
How and When Should You Apply a Beard Oil
How often to apply beard oil is one of the most commonly asked questions when it comes to beard grooming. Just like with all other grooming products, your frequency of using beard oil is all a matter of personal preference.
There are beard oils that are absorbed quickly into the skin and are also easy to wash out. Such beard oils can be applied daily.
There are some however that have more staying power and are ideal for men who don't have time to clean their beard every single day.
As for how to use beard oil, the first thing you need to ensure is that you wash your beard with coarse hair shampoo and not the regular one.
Blow-dry or towel dry the beard and then, depending on the thickness of your facial hair, apply the beard oil making sure you follow the instructions on the bottle to the letter.
Lastly, comb the beard through and work it with the fingers, smoothing it down to finish off the look.
Other Beard Care Products Every Athlete Needs
Beard grooming is an art and it's one art that a majority of athletes have perfected. Beard oil is an essential part of this process but other products contribute to a great looking beard as well.
Beard Trimmer
Growing and maintaining a great beard is the same as managing the hair on your head. One of the most important beard grooming products that you need is a beard trimmer.
It is used to snip stray hairs, detail the perimeter, maintain a consistent beard length and most importantly helps to nix your neckline.
Beard Comb
A beard comb is used essentially to style the beard for that well-kept look that most men are going for.
Beard Butter
Beard butter is usually a combination of beard oil and beard balm and it is used to a condition as well as style the beard.
It is a must-have product if you want a healthy-looking beard that grows full and faster and looks and smells great at the same time.
Conclusion
For a majority of athletes, a well-kept beard is part and parcel of their brand and it is what gets them commercial appearances and sees them continue making money even long after their sports careers are over. And it all starts with the right beard grooming products.