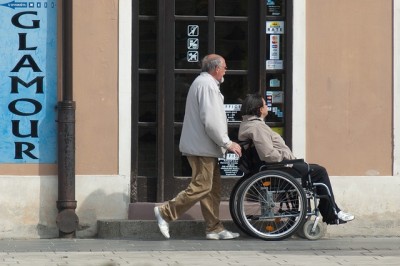 Accessibility is fast becoming a hot topic in business. Companies need to find ways to provide facilities that all their customers can use, not just the non-disabled. What's more, it's not just a point of law or regulatory compliance. Firms need to show that they are on top of accessibility issues to support their brand.
Companies that don't provide services for customers of all abilities risk losing value brand image.
The value of services that a company offers its customers is directly related to the quality of their experience. Customers don't want to have to climb steps or navigate bathrooms not set up for their needs. They want their experience of your premises to be just as good as anyone else's.
Companies, therefore, need to find ways of making their premises more accessible.
Many bosses, however, worry about how difficult it is to build accessibility into their operations. Won't it require significant investment? While some changes are expensive, the vast majority pay dividends.
Invest In Step-Less Entry
Accessibility isn't just something that affects a small group of the population. Potentially any senior citizens could find it challenging to take advantage of your products and services if you have steps.
One of the best ways, therefore, to improve accessibility to your business is to eliminate steps. Step-less entry means that there's a lower risk of a customer falling over and it's easy for people in wheelchairs to roll on through, uninterrupted and without the need for a carer.
Step-less entry is also useful even if you don't have a customer-facing business. Steps to your office, for instance, might make it difficult for individual members of staff to reach their desks.
Create Handicap Parking
Those with disabilities don't want to have to navigate the small spaces between parked cars. It's awkward and literally impossible in a wheelchair. It's crucial, therefore, that companies provide accessible parking spaces for those living with disabilities.
Creating them is easy: all you need is a handicap parking stencil and a little extra space on your lot. You just spray over the stencils to create the markings and, voila – you now have better-disabled access.
Eliminate Round Door Knobs
While round doorknobs might be fashionable and go with your aesthetic, they're not always practical for those with disabilities. It can be difficult to twist and turn doorknobs and move from one room to another. Lever style handles are much better.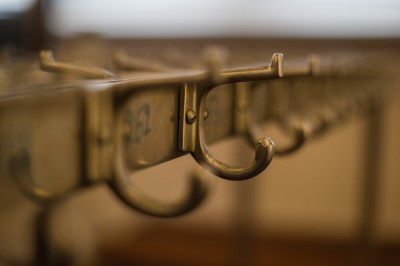 Lower Your Coat Hooks
Most coat hooks are designed for people who can stand up or raise their hands above their heads. Not all of your customers, however, can do this.
Putting coat hooks lower down in your lobbies and bathrooms can help tremendously. It's just a small change, but one that can make a big difference for the convenience of your disabled customers.
Make Your Website More Accessible
Finally, it's not just your physical premises you need to make accessible, but your website too. Try, where possible, to add alternative text to images, allowing users with eyesight disabilities to listen to audio descriptions of what regular-sighted people see.