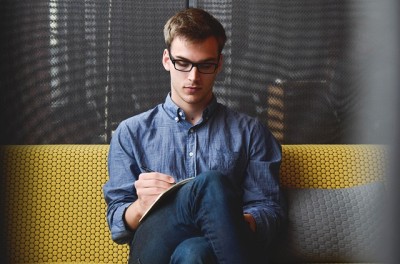 It is not uncommon for businesses to create or print merchandise as part of their marketing promotion, or to commemorate a certain milestone of their business operation. It's not hard to see how this is a good idea.
No matter if produced in-house or most likely outsourced, merchandise is a great way to spread your contact information.
For example, a billboard may only be up for a few weeks, but a baseball cap is worn on the head of someone who uses that as part of their style? Well, that can last years.
This means that there's great, important potential here for many businesses to capitalize on. However, not all of them put this into actionable results, or think of this as anything more than a cheap marketing ploy to celebrate attending an exhibition or something similar.
Instead, it's important to focus on unpredictability in the form and function of your merch, and also to see just how carefully you could make better decisions to this end.
As luck would have it, we have some advice to this end below:
#1 Consider Its Practicality
A piece of merchandise is often seen as disposable. For example, someone entering a business or industry convention will likely carry bags of merch out with them, and will likely get rid of most of it by that evening to prevent it from cluttering their home. But why is this the norm?
Not only is this wasteful, but it's a sunk cost on the part of your business. Remember – merchandise is not just merchandise. It is an ambassador. If a business offers someone a worthless or impractical piece of merchandise, this implies that the business itself could be worthless or impractical to deal with.
Do not allow yourself to follow this path. Instead, browse online to find the best merch for your business. Consider what message it gives out. For example, pens and notebooks, or clothing, or a useful bag, or even something such as a mug has a real value. It will be used. It will be seen, potentially day after day.
If companies spend millions to advertise only their name at the side of a football/soccer stadium, why shouldn't they invest to get a mug into your home, on your desk, right next to you in order to house your morning coffee?
Practicality should be the first consideration of all merch, and branding next. You need your merch to echo what your business should be seen as – reliable, dependable, there when needed, and also durable.
It's rare that someone will make this express link, but someone may just be more likely to trust you with their financial information if they know they can trust you with their morning coffee. It's this line of thought that is worth pondering for longer than two minutes.
#2 Inject A Little Humor
A little humor, for businesses that can find this appropriate, can work wonders when giving out merchandise. Of course, a pen branded by funeral directors is unlikely to have a little joke written along the side because that would not be seen as suitable.
However, for many firms, it could be. For example, let us say that you are a smokehouse BBQ restaurant and you wish for people to come and see your amazing menu.
It could be that at your next food convention, you have many aprons made with a funny cartoon of a pig performing a breakdance or something equally as silly. It's these little elements of design that can make someone laugh, and help the merch itself gain much more personality than a simple logo, company name, and brand.
Investing in the services of an adequate graphic designer can help you perfect whatever image you hope to promote. Of course, ensure that your humor is actually funny. Shocking or offensive humor, while great in some circles, is not a solid manner of promoting your business.
Be as family-friendly as possible. Even companies in the adult film industry know how to appeal to the widest base possible, and so while you will likely not want to follow their lead, this kind of subdued and yet appealing marketing is something to take inspiration from.
#3 Don't Just Give It Away
At a convention, merchandise flows. But if you have something worthwhile and a little more costly than others, you may decide to have your audience work for it.
For example, let us say that many are walking around your convention wearing the hoodies you have given out. They seem to be of good quality, so many ask how they came across this merch.
They point to your booth where you are giving demonstrations or signing people up to follow your social media pages along with your presentation.
As such, you can avoid people simply coming to take a hoodie and leaving. This way you allow your speech to be given and then help the merch flow, rather than allowing people to abuse the freebie selection. In other words, don't just give it away. Try something more thoroughly such as this.
If you do that, your conversion rate from those you pitch to and those who may use your services in the future is greatly reduced. Sure it took more of an investment in your merch to pull that off, but it's worth it. This is because:
#4 Merch Shouldn't Be Seen As Freebies
Even if giving them away, these products shouldn't be seen as freebies. They should be seen as a marketing investment.
In fact, you may design high-quality merchandise to sell or to bundle with expensive orders. If you can do this, then you will find that many associate your brand with quality, and that your merch actually serves a purpose rather than being too vague.
You may design a range of pens based on one marketing campaign of yours, for example, helping you push a message more thoroughly.
With this advice, you're sure to develop better handling of your merchandise.