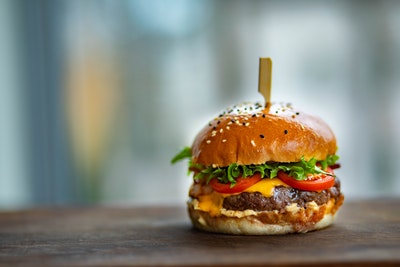 The food industry is an attractive option for many budding entrepreneurs.
Starting a food-based business from scratch can be a little daunting for those with no experience. Food franchises, on the other hand, could be the answer to taking off the pressure.
There are plenty of benefits to investing in a food franchise, let's consider a few.
#1 Instant branding
One of the most difficult things about starting a new food business is creating a brand that sticks. Strong branding is what drives the success of a company and with a food franchise this is pre-existing.
You don't have to put in the time to build up a brand from scratch. With a food franchise you get to tap into a ready made one and reap the rewards! For those who want to run a restaurant and learn about the industry, an instant brand could be an appealing option.
As the company is already established, you then have the opportunity to invest in a brand that speaks to you. Finding a food franchise that you find impressive will allow you to drive greater success.
#2 Support network
Those who opt for investing in a food franchise gain an excellent support network to get started. You'll access plenty of support, from training and guidance to marketing.
When you are new to an industry, it's advantageous to learn as much as you can. The support network of knowledge offered could set you up for future independent projects. Marketing wise, you'll save yourself plenty of time when you don't have to grow a brand alone.
Brands like Chucks Road House, for instance, offer franchise opportunities with excellent support. Access https://www.chucksroadhouse.com/franchising/ for further information.
#3 A system that delivers
Many professionals possess the skills to run an existing business. Designing the system upon which a business runs is another story. Building a food business requires attributes that not every professional will have.
When you invest in a franchise, you are investing in a pre-made system that delivers results. You do not have to create a workable way of doing business; as this structure is already in place. With a food franchise you'll have a system of distributing services and products that you can follow.
Learning from a pre-made business system will sharpen your own entrepreneurial skills.
#4 Financing opportunities
When starting a new food business, it can be tricking to obtain financial back up because you have no proven track record. Franchise operations are considered less risky to lend to, so banks are often more inclined to do so.
It's likely that your franchisor may have some financial relationships already in place that you can access. You'll likely welcome the idea of less financial pressure when you're starting out!Investing in a food franchise is an exciting opportunity for those eager to tap into the food industry.
Buying an existing brand doesn't mean there won't be some room for creativity! All you need to do now is to find the right franchise!
Are you thinking about investing in a food franchise?