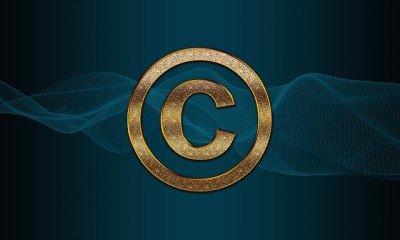 You have worked hard for your brand. If you have innovated and brought your products to market, you deserve all of the profits that you can get. It is tough growing and building a brand, and you'll have used all of the skills and resources at your disposal to get the best for your product.
But you need to be aware of some of the risks from scammers who would look to steal your product and your brand name, so that they can eat away at your profits.
Counterfeit goods are nothing new, but the business of faking seems to have found a whole new level, with hundreds of billions of dollars being spent globally on copies. Fake goods take up over three percent of the entire retail market, with fake designer clothes being some of the most popular items replicated.
Having a strategy to protect your business from the risks of counterfeiting is crucial. You should make sure that you are aware of all of the ways that your business might be affected.
Counterfeiting
Having your products copied and made available to people who should have been your customers is no joke. It causes you a great deal when it comes to lost revenue.
However, when you add to this the damage to your reputation, it can be a much bigger issue. Having cheaply made, low-quality copies flooding the market can confuse customers, and those poorly made products may put people off your brand in the future.
Fake Social Media And Websites
Companies can be affected by identity theft too. Replicating your brand identity using a fake profile can very easy on social media. This profile could be used to scam people who are looking for you.
A website that looks like yours can be easily set up, with a domain name with a slight difference. Drawing in people trying to visit your site is another way of stealing your customers. It may lead to selling fake products, or it might be a way of extracting money without giving anything in return.
Have A Strategy To Deal With Brand Abuse
Your business needs to have the tools at its disposal to make sure that this does not happen to you. First and foremost, you need to make sure that your intellectual property is registered.
Before you release a product, you need to patent it. Having this in place will give you the legal grounds to sue anyone who infringes your intellectual property. Ensure that you have your branding and logos trademarked. If others can steal your branding, they will do. Don't allow them to do this.
If you are working on product designs with other companies, or individuals, put a non-disclosure agreement in place to stop them from sharing any sensitive information that might infringe your IP.
You need to maintain a robust online presence. Be active on social media, and let your customers know who you are. By having the highest standard on the website, and plenty of content available it will help separate you from the fakes.
Are you trying to protect your brand from copyright infringement?