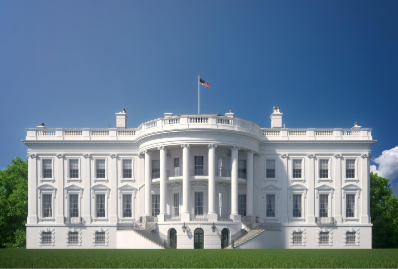 Even after 240 years, The United States remains one of the youngest countries in the world. Yet, we can create a historic mansion tour that will fill your vacation.  Throughout our nation, you will find beautiful homes dating back to colonial times.
Each features unique qualities. Some have housed presidents, millionaires, entrepreneurs, and heroes.
Continue reading to learn more about 10 of the most famous historic mansions.
10 Most Historic Mansions
There are three essential attributes required to designate a property as "historic". These include:
Age. The general rule of thumb requires the home to be over 50 years of age. Or old enough to attract investigation by historians, architectural historians, or archeologists.
Integrity. The building, structure, landscape features, historic site or district must retain its historic physical integrity.
Significance: It must have historic significance. This means that there is a:
Direct connections to individuals, events, activities, or developments that shaped our history or reflect a significant part of our history
Distinctive physical and special features of a particular style or type of building
Distinctive landscape or planned environment
Method of constructing including a display of high artistic elements or fine craftmanship
Provide significant information about the past via archaeological, architectural, or physical analysis
Let's look at the 10 most historic mansions in the United States.
#1 Vaile Victorian Mansion, Independence, MO
The vaile mansion built by Colonel Mrs. Harvey in 1881. This mansion is on North Liberty Street a mile north of Independence Square. The Kansas City Times reported in 1882 that it's "the most princely house and most comfortable home in the entire west."
This three-story Gothic-like mansion has 31 rooms, 9 marble fireplaces, painted ceilings, and a 48,000-gallon wine cellar. This mansion represents an example of Second Empire style architecture.
#2 The White House, Washington, D.C.
The White House is at 1600 Pennsylvania Avenue. It's constructed of Croatian limestone. It took so long to build, that George Washington never lived there.
Every President of the United States has lived there since John Adams. Every President leaves a personal change to the interior or exterior.
#3 The Biltmore Estate, Asheville, NC
This beautiful Victorian castle holds 250 rooms. The estate was built in the late 1800s by George Vanderbilt. It opened during Christmas in 1895.
It features beautiful gardens that you may stroll through. It's located near the Antler Hill Village. You can shop, dine, and enjoy complimentary wine tastings.
#4 Bishop's Palace, Galveston, TX
The Bishop's palace, built in 1892, was originally called the Gresham House. The Galveston Historical Society rates this as one of the most significant Victorian homes in the United States.
The home was first owned by Texas legislator and railroad builder, Colonel Walter Gresham. This home used the finest materials such as steel and stone. One amazing note is that the house shows no signs of weathering in over a century.
#5 Graceland, Memphis, TN
The King of Rock, Elvis Presley's home, Graceland, finds itself atop many travel lists. You may tour the mansion and visit the Jungle Room. Several museums nearby display memorabilia from throughout Presley's career.
You can even see some of Presley's cars and private jets. The mansion even rents rooms overnight.
#6 Hearst Castle, San Simeon, CA
This fairy tale destination, known as the Hearst Castle, was originally owned by William Randolph Hearst. He began the San Francisco Examiner newspaper in 1863. The castle took over 28 years to finish and features 56 bedrooms, 61 bathrooms, and 90,000 square feet.
The Hearst Castle features art, artifacts, and collectibles from around the world.
#7 Monticello, Charlottesville, VA
Monticello was the Third President of the United States, Thomas Jefferson's home. This plantation home has become known as the "home of firsts".
Monticello was the first home in the U.S. to have indoor toilets. It even had domed ceilings and the predecessor of the Murphy Bed. The grounds are beautiful and well preserved.
#8 George Washington's House, Mount Vernon, VA
This was home to the first President of the United States, George Washington. This home was originally built as a one and one-half story house in 1734 by Augustine Washington, George Washington's father.
The entire house features furnishing from when Washington was still alive. The museum features a working gristmill and you can experience hands-on colonial life.
George Washington became the owner of Mount Vernon in 1754. Over the following 45 years, he enlarged the house to create a 21 room home.
Washington advised on the design, construction, and decoration of the house. This was challenging since he was often away working on building a nation.
#9 The Breakers, Newport, RI
Cornelius Vanderbilt II's mansion, The Breakers, rates as one of the most amazing homes along the East Coast. It has 65,000 square feet with 70 rooms. The actual footprint of the home stretches one acre. The entire estate sits on 13 acres.
You will find stunning architectural features both inside and outside of this mansion.
#10 The Betsy Ross House, Philadelphia, PA
This colonial-style home was built in 1740. It was home to Betsy Ross, the woman responsible for making the first American flag. This quaint house has a small garden and features a 13-star flag out front.
This "bandbox" style house has one room on each floor. A winding staircase stretches from the cellar up to each floor. The building's front has a large window on the first floor where merchandise was displayed.
The house served as a business and a resident to many different shopkeepers and other artisans for over 150 years.
Are You Ready to Learn About More Interesting Information?
Our site features information about vacation destinations, such as historic mansions to visit. We also offer articles about fitness, business, and finance.
We have podcasts as well to help you learn about real estate, marketing, and technology. If you want to learn more information, continue exploring our site today.