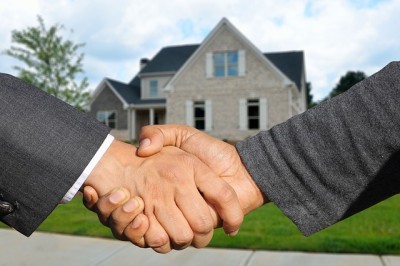 Have you ever considered a career in real-estate?
Whether you become an agent, buying, selling, and renting properties on behalf of your clients, or consider real-estate investing as a business opportunity, there are some very good reasons as to why you might get into this trending field.
#1: You can make a lot of money
In terms of real estate investing, you have probably heard media stories about people becoming property millionaires. The USA has some notable examples, though many of them have managed to make billions rather than millions.
Becoming a real-estate agent is a financially profitable venture too, with those who work hard within their career earning around $45,900 on average.
So, if money is your modus operandi, and you want to set yourself up nicely for retirement, as well as having the opportunity to enjoy life's luxuries early, then a career in real estate is something you should definitely consider.
#2: You can be your own boss
While you could work for a real-estate firm when becoming an agent, it's important that you know many people become independent contractors instead.
By working for yourself, you can set your own hours, work part or full-time, and have the luxury of working from home. Of course, the more hours you put in, the more rewards you will reap, but it's entirely up to you. The same applies to real-estate investing.
Many people get into this field while working in another career, and then move into real-estate full-time when they start making enough to stop 'working for the man.'
So, if you're in a career you dislike, you might want to consider making the move into real-estate to give you a more enriching personal and working life.
#3: There is room for development
Becoming a real-estate agent or investor is just the start. While you don't have to leave the confines of either of those positions, you can do more than you expected in your respective fields.
Take the example of Roger O'steen, a developer in Jacksonville, for example, who began his career working for a real-estate company and then moved his way up to the presidency of his company.
You could follow the same path if you work hard enough, or you could start small as an independent broker yourself, and then create a firm where you employ countless others.
You could also start out as an investor with one property, and then increase your chances of becoming a property mogul by expanding your portfolio.
As well as moving upwards in your career, you can move sideways too, as both agent and investor. You can adapt to new markets, specialize in niche fields such as farming and beach properties, and break into commercial real estate in support of local businesses.
Final Thoughts…
We aren't saying a career in real-estate is easy. As the property market fluctuates, so might your career, but by doing your homework and by working hard, you might be able to succeed in this highly sought-after sector.
And as we have suggested, there are some benefits to working in real estate that may be of interest to you, so despite the challenges, you might still consider taking the risk with by changing your career.
Do your research online and browse some of the other articles on our site if you would like to find out more.
Are you considering a career in real estate?