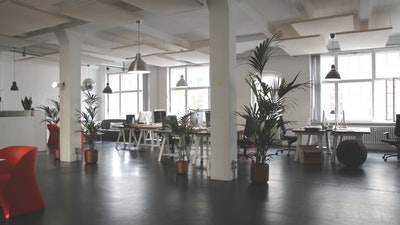 When you open up a bricks-and-mortar business – rather than a business that is solely based online – there are some great opportunities to be had.
Not only does it mean that you get to be a staple part of your community, but it also allows you to bring your entire team together in the office so that you can share ideas, and expand your business together.
However, going down this route does incur more costs in most cases, and it's important that you keep these in mind. Here's what they may be!
The Rent
The biggest cost that you'll probably be paying out for your bricks-and-mortar business is the rent for your office, which can be quite costly depending upon where it is.
If you're looking to rent out an inner city office, then you can expect to pay out significantly more than opting for suburbia.
There are benefits to both options – the city is more well-connected and easier for meetings, and the suburbs are cheaper and contribute to your local economy – so it really is up to you here, and it depends upon what the needs of your business are.
No matter what you choose, rent will be an important cost for your business.
The Office Furniture
OK, so you've picked out your perfect office, but now you have to make sure that you have all of the right equipment – and furniture – to make it a great place for your team.
One of the major costs is office furniture, although this may also be included in the rent of your office. It's also good to see whether you can get second-hand items, too, if you want to save yourself some extra cash!
On top of these things, you'll also need the fundamentals to keep your office going, such as aircon, and perhaps Atlas Copco filters for your air compressors.
It all depends upon what kind of business you have, and the equipment that you need will cause the price to vary.
The Taxes and Insurance
With opening up, a bricks-and-mortar business comes a few additional taxes and the insurance costs for the building. Whilst you may already be paying out a fair deal of cash on tax, it's important to remember that most of the time, this will go up when you move into an office.
Again, this all depends upon the building that you use, and where it is located, so look into all of these things before you sign a contract for that perfect office. It's also important to remember that your profits may increase as a result of having a permanent bricks-and-mortar business, which could outweigh the costs needed to keep the building going.
So, if you're thinking about opening a bricks-and-mortar business, then keep these extra costs in mind! You should always weigh them up with the financial benefits that you are likely to receive, but don't forget that you'll have to pay out for a whole host of new things.
If you don't plan them all into your budget, then you could live to regret it! Good luck with your new business!
What cost are you dealing with when it comes to your brick and mortar business?