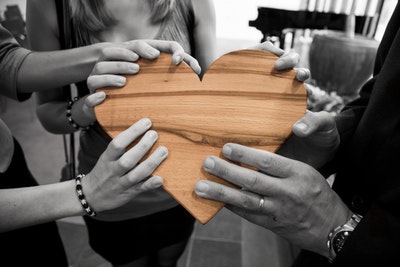 Starting your own non-profit is a great way to make a difference in your community or even the world. If you plan to actively manage the non-profit, you can even make it your full-time career.
The drawback of operating a non-profit is the non-profit portion of it. You are always going to struggle to get the money you need to make the impact you want — and sometimes to keep the lights on. Knowing the best ways to fundraise can help you keep the coin purse full more often.
Here are a few ideas for how you can fund your non-profit and keep it operating successfully:
#1 Sponsorship Recognition
As altruistic and big-hearted as people like to believe they are, they often want a pat on the back for doing it. Writing a $50,000 check just isn't as sweet if other people don't know about their magnanimity. You can inspire the best in people by offering them a little recognition in exchange for their sponsorship.
A company like Fundraising Brick gives you the perfect opportunity for soliciting sponsorships of all types. You can sell an engraved brick for as little or as much as you like.
You can differentiate donations with the size or color of the brick, its placement, or the type of information engraved on it. People will be compelled to donate because they will forever see the evidence of their largesse when they visit the space where the bricks are installed or displayed.
#2 Selling Products at an Upcharge
Plenty of companies provide products to non-profits to sell for fundraising efforts. You can sell everything from candy bars to magazines and pocket the profits.
Of course, you're selling the products for a hefty price — like $2 for a candy bar — but people tend to recognize that the cost goes to a good cause and are more willing to pay. You'll have to go door-to-door or set up shop in front of a store to make your sales.
#3 Auctions
Auctions are a mainstay in non-profit fundraising. You can host an auction in person or online. First, you'll have to solicit donations of items that you can sell.
That means approaching local businesses or service providers for either actual goods or certificates for services or goods. Then you can auction the items for the most you can get for them and pocket all the proceeds. Hosting an annual or semi-annual auction is a great way to raise a lot of money.
#4 Events
Hosting an event is another great way to raise money for your non-profit. Some popular choices for fundraising events include walkathons, races, or balls.
People pay an entrance fee or buy a ticket to be a part of the experience, and the profits go toward supporting your organization.
Be creative when organizing your event to do something that is appropriate for your organization and that will get people excited about attending.
For example, if you are a non-profit that benefits animals, maybe your event could be a grooming fair or maybe a petting zoo. There are no limits on what kind of event you can plan outside of what will be profitable, popular, and possible.
#5 Funding Drives
Sometimes, the easiest way to raise money for your non-profit is to just ask for it. You can hold a funding drive to focus your efforts and build excitement about reaching your goals.
Your drive could take the place of a television telethon — just calling people and asking them for the money — a radio show, or even just going door-to-door. Again, be creative to get better results and to have fun.
Starting a non-profit is a noble effort, but finding ways to fund it can sometimes be more difficult than running it. Using a variety of methods can help you maximize your fundraising success.
But you should also think outside the box and come up with creative strategies or creative opportunities for events.
The more you can set your organization apart, the better you will be able to convince others to support what you are doing. That goes for the way you choose to raise money, as well as how you use your non-profit to make a difference.